CMS North America Inc.
---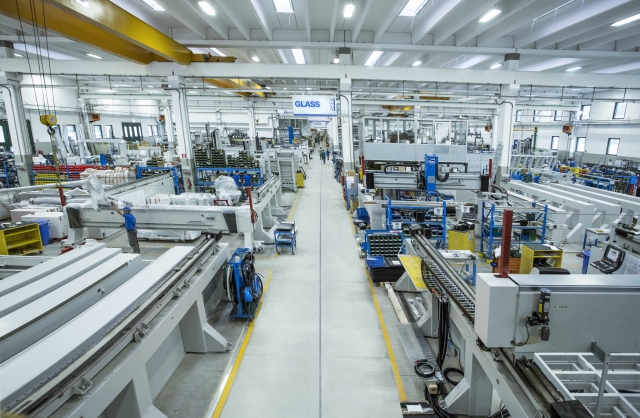 CMS builds solutions for market leaders, including Boeing and Lockheed Martin.
By Alan Dorich
Based in Caledonia, Mich., CMS North America is the North American entity of Italy-based CMS Industries. CMS supplies CNC machining center technology, including versatile five-axis CNC machining centers, special purpose saws and water jet cutting systems. Founder Pietro Aceti started CMS SpA in 1969. The company soon developed the AP-Biax, its first CNC machining center.
Today, CMS produces machines for many of its global customers that are at the very top-end of the spectrum for quality, accuracy and dependability. The company has built an extraordinary reputation for creating specialized custom machines that meet or exceed the needs of its customers. CMS is considered by many to be the best in class for manufacturer of machines for a wide variety of glass, plastics, metals, aluminum and composites.
"Fundamentally, CMS is in the business of solving customer problems," says Matt Dietrich, its North American CEO. This involves developing solutions directly through a proven process that drives the application of technologies to specific applications.