Dynabrade
---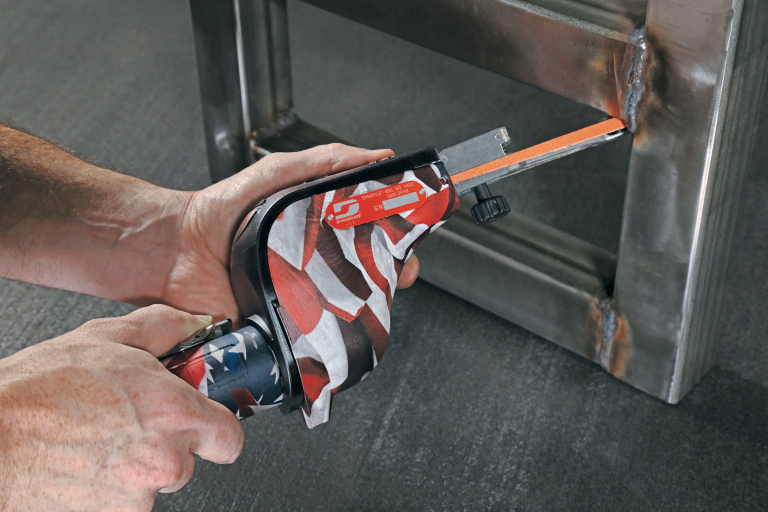 Dynabrade reaches its 50th anniversary with strong sales, a long-tenured staff and a greater focus on service and solutions.
By Staci Davidson, Managing Editor, Knighthouse Media
The foundation of American manufacturing is ongoing innovation, and the success of Dynabrade is a prime example of this. Dynabrade got started in 1969, when Walter Welsch was working at 3M and developed the first Dynafile abrasive belt tool. The Dynafile improved the task of hand-filing metals and various hard surfaces, while being faster and easier than previous tools. This entrepreneurial innovation formed the root of Dynabrade's growth, and established the company's reputation for excellence, as well as its leadership position in design and manufacturing of unique portable abrasive power tools and accessories.
"Our founder Welsch was known as the man with the method," President Hardy Hamann explains. "He always focused on end-users' real needs with the applications. He looked at how to improve users' processes by developing innovative abrasive tools, and we are doing the same thing 50 years later with 21st-century technology. We are manufacturing best-in-class air tools, but we're really selling process improvements, surface finish improvements and improving the environment for the operator. That is really what wins us the business."