Eastman Machine Company
---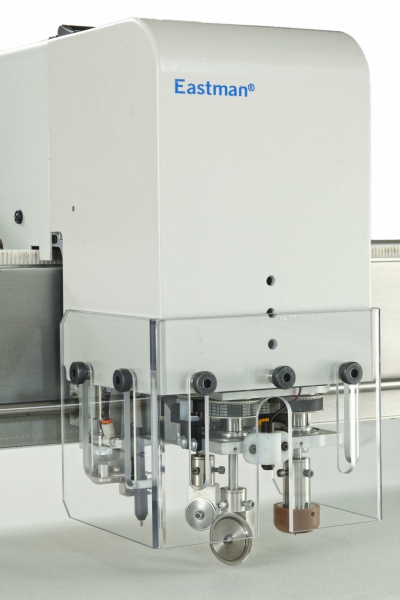 Eastman Machine aims to continue manufacturing innovative, high-quality products to meet its customers' needs.
By Bianca Herron
Eastman Machine Company is the oldest fabric-cutting machine company in the world. The Buffalo, N.Y.-based company took off when it introduced the first electric cloth-cutting machine in 1888, which allowed the clothing industry to evolve from the manual drudgery of cutting to a modern operation.
One hundred and thirty years later, Eastman Machine is still considered a leader in that field. Today, the fifth-generation family-owned and operated company is the largest manufacturer of a complete line of cutting equipment, ranging from manual to fully automated systems. Eastman Machine has thousands of automated systems installed worldwide and tens of thousands of manual machines in more than 100 countries.
"Today, with the advent of industrial fabrics and composite materials, the market has changed dramatically," President and CEO Robert Stevenson says. "Our machines are now used in as many as 12 markets, including aerospace, marine, apparel, green energy, industrial, recreational, sports and outdoors segments."