Global Metal Finishing
---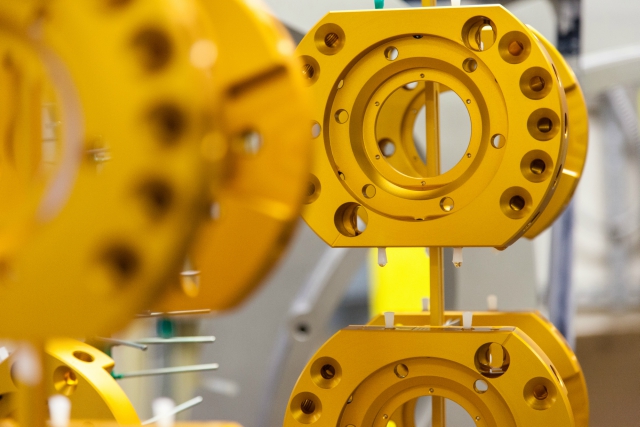 Like its owner, Global Metal Finishing is driven to always pursue the next level of quality standards.
By Tim O'Connor
Success is often about being in the right place at the right time. For Tamea Franco, one night in the early 1990s changed the entire trajectory of her career.
Operation Desert Storm had just begun when representatives from defense contractor ITT Corp. showed up at Franco's anodized aluminum shop, East West DyeCom. They wanted to know whether Franco could anodize a casting for a shipment of night vision goggles, a process that would insulate the surface of the goggles and protect them from electrical interference. The ITT reps showed up around 5 p.m. and needed the casting back by 10 p.m. to make their next shipment to troops in the Middle East.