Levitate Technologies
---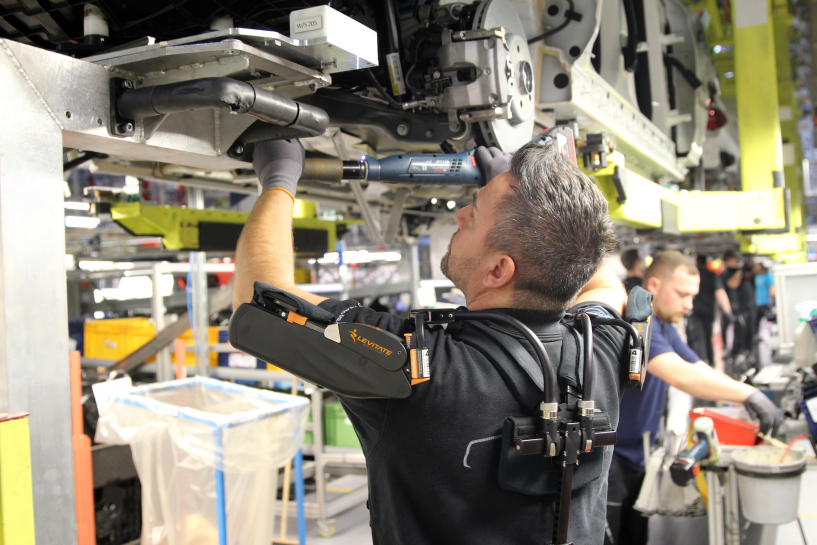 Levitate Technologies' AIRFRAME™ lightweight exoskeleton technology improves the safety, health and productivity of manufacturing employees.
By Jim Harris, Senior Editor, Knighthouse Media
Levitate Technologies wants industrial workers to take a load off – literally. The company's main product, the Levitate AIRFRAME™, is a lightweight exoskeleton technology engineered to support the upper body of professionals and skilled trade workers who frequently extend or elevate their arms.
The AIRFRAME™ transfers the weight of the arms from the shoulder, neck and back to the outside of the hips, evenly distributing loads carried by workers and reducing muscle fatigue.
"We consider this to be a paradigm-shifting technology," says Joseph Zawaideh, vice president of marketing and business development and a co-founder of the company. "Workers have been working at shoulder level or overhead ever since manufacturing started, and there are many jobs that require shoulder-level or overhead work that robots can never perform."