Scotchman Industries
---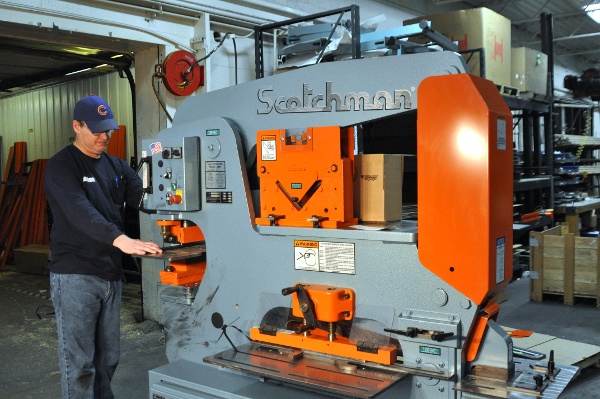 Scotchman Industries has built its reputation over the past 50 years as a manufacturer of high-quality ironworkers.
By Janice Hoppe-Spiers
The oldest hydraulic ironworker manufacturer in the world celebrated its 50th anniversary in 2017 in its hometown of Philip, S.D. Scotchman Industries manufactured its first-ever hydraulic machine in 1967 and the Scotchman Ironworker has become synonymous with quality machinery.
"We have been manufacturing ironworkers for 50 years, so we have a strong name in the market," President Jerry Kroetch says. "There are manufacturers in Europe who have been building ironworkers for a hundred years, but originally it was mechanical. We manufactured the first-ever hydraulic ironworker machine on a national level. Scotchman is a household name in the metal industry."