STAY-RITE Solutions LLC
---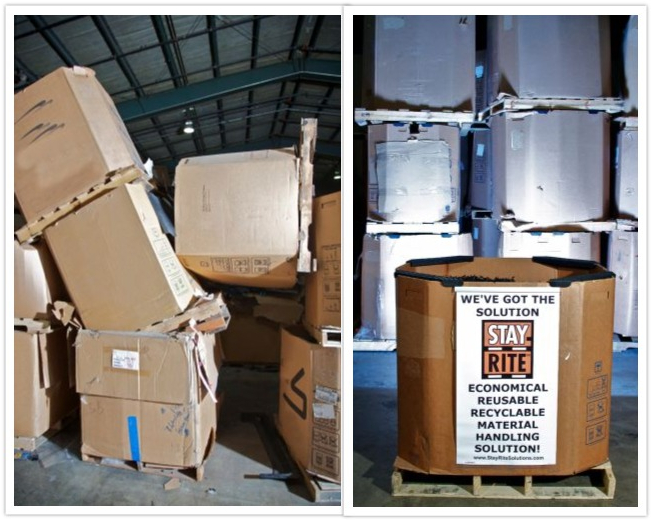 Stay-Rite Solutions offers the market a one-of-a-kind material handling, shipping and storage solution for bulk open-top containers.
By Kat Zeman, Senior Editor, Knighthouse Media
It was born out of necessity. Springing to life inside a plastic recycling warehouse that stored roughly 70,000 square feet and several million pounds of palletized boxes, the idea was simple. Yet, nobody thought of it before.
"The top box and pallet had fallen into the bottom one and the bottom box ripped completely down the side," says Clay Frazier, owner of STAY-RITE Solutions LLC. "It was leaking material onto the floor. Took us about 45 minutes to fix everything and we lost product, packaging and time. This occurs throughout our industry every day."