American Ultraviolet
---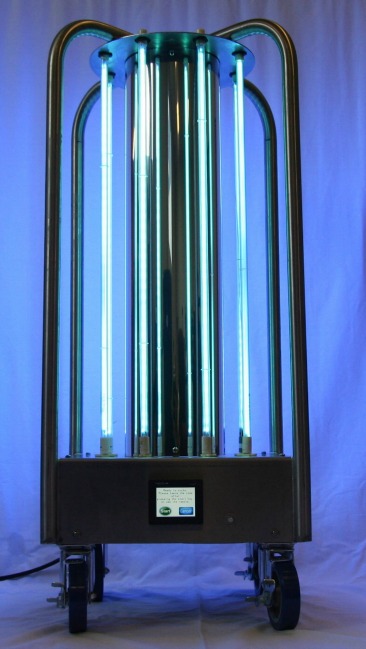 American Ultraviolet remains a leader because of its focus on advancements. by Janice Hoppe-Spiers
As one of the leading UV companies specializing in all facets of the industry, American Ultraviolet is riding the next wave of the future with its high-powered UV LED curing light. Cool Cure 365/395 is the most powerful LED UV spot curing device on the market and is a direct replacement for old mercury arc lamp technology.
"It will cure the same substrates with a lot less energy," President and CEO Meredith Stines says. "LED lasts for 20,000 hours and is very energy-efficient. Cool Cure can be used to manufacture juice boxes, membrane switches and foil wrap. LED is the wave of the future for the UV curing industry. I think it's going to be quite a while before it really takes off because it's too expensive right now for most applications, but it's growing faster this year. By 2020, I expect it to be a standard product."
American Ultraviolet's curing products include additive lamps and conveyor systems used to cure ink and coatings. They are used in applications including screen and digital printing and wood processing, as well as spot curing systems that bond substrates together using UV-curable adhesives, Stines explains. Curing products are produced by two divisions: AETEK UV Systems, which serves the flooring and industrial curing markets; and Lesco UV, which manufactures UV conveyors and LED curing devices used in the aerospace, electronics and other markets.
---