AP Emission Technologies
---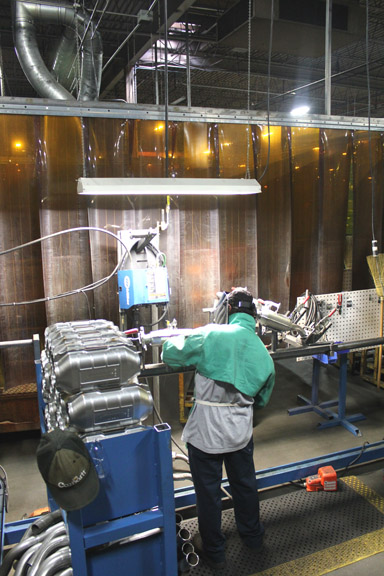 AP Exhaust Technologies has designed, manufactured and supplied high-quality exhaust and emissions products for 90 years.
By Bianca Herron
AP Emission Technologies is a leading global manufacturer of automotive, light truck, and heavy-duty exhaust and emissions products. For 90 years, the Goldsboro, N.C.-based company has continued its tradition of providing high-quality mufflers, exhaust pipes and catalytic converters to commercial customers and auto service professionals.
The company attributes its success to several acquisitions in recent years. In 2011, AP Exhaust acquired Catco and ANSA Automotive Import Exhaust, which helped to extend its product line. The company acquired a competitor, Imco Maremont, in 2013 and its 2015 acquisition of Eastern Catalytic not only helped to provide customers with more product choices for their business needs, but also created synergies in terms of design and manufacturing technologies.
---