Detroit Manufacturing Systems
---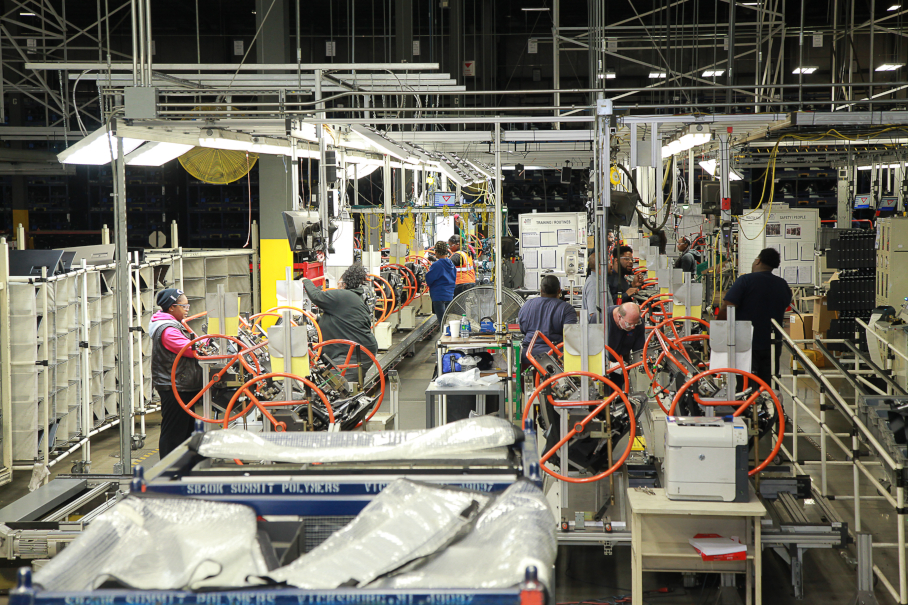 Detroit Manufacturing Systems enters 2019 with a new leader who is committed to investing in the latest technology and diversifying its customer base for continued growth.
By Janice Hoppe-Spiers, Knighthouse Media
Detroit is the birthplace of the American automotive industry, affectionately known as "Motor City." In 2017, more than two million cars and trucks rolled off 11 Michigan assembly lines. Including suppliers like Detroit Manufacturing Systems, there are more than 1,600 automotive-related manufacturing establishments in Michigan.
"In 2012, Detroit Manufacturing Systems launched a new large-scale manufacturing facility within the city limits for the first time in decades and is helping to revitalize the city through significant job creation," says Bruce Smith, majority owner, chairman and CEO. "We are a modular assembly company that focuses on instrument panels and center consoles for the automotive industry; however, we have the ability to easily migrate into other product lines because we are a process-centric firm as compared to a product-centric one."
---