Ellery Manufacturing
---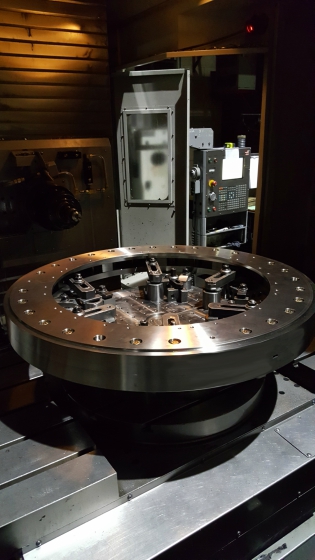 At the start of its fourth decade, Ellery Manufacturing continues to offer diverse custom manufacturing capabilities.
By Jim Harris
Ellery Manufacturing's customers know they can rely on the company to machine high-quality large parts. "We employ experienced machinists and maintain a level of machining capacity that allows us to take on jobs that other shops might not be prepared to handle," says Paul Ellery, vice president of the Surrey, British Columbia-based company. "We are very flexible when it comes to the types of parts and materials we can work with."
The 40-year-old company provides custom machining, fabrication and project management services to major industrial customers and engineering firms. "We can build everything from components for amusement park rides to heavy-duty drill works and top drives for the oil and gas industries and everything in between," he adds.
---