H.S. Die & Engineering
---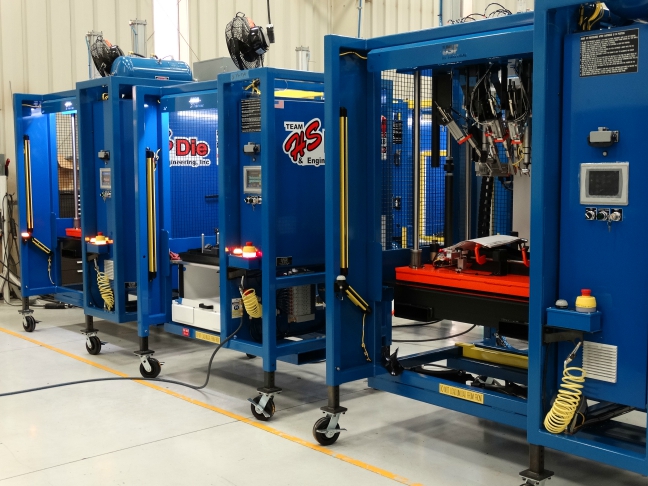 With a newly formed management team, H.S. Die is working to diversify further into automation, and re-establish itself as the North American leader in injection molding design and production.
By Bianca Herron
Since its inception, H.S. Die & Engineering has prided itself on helping to advance the manufacturing industry with its expertise in injection mold design and production, as well as custom-designed and -built automation equipment.
The Grand Rapids, Mich.-based company has made major investments in machine tool and machining practice technology, and has actively researched and developed new techniques and tooling. H.S. Die's commitment to new technology and manufacturing practices began in 1978 with a major investment in computerized design and machining capabilities. It was one of the first companies in the industry to utilize CAD/CAM technology, and has since been at the forefront of development and deployment of design and programming software.
What began as a garage shop and a vision has grown into a multi-facility company and leader in the mold-making industry. Husband-and-wife Harold and Marcia Steele founded the company in 1969, and today Marcia Steele remains the sole owner and CEO of the company.
---