Milwaukee Forge LLC
---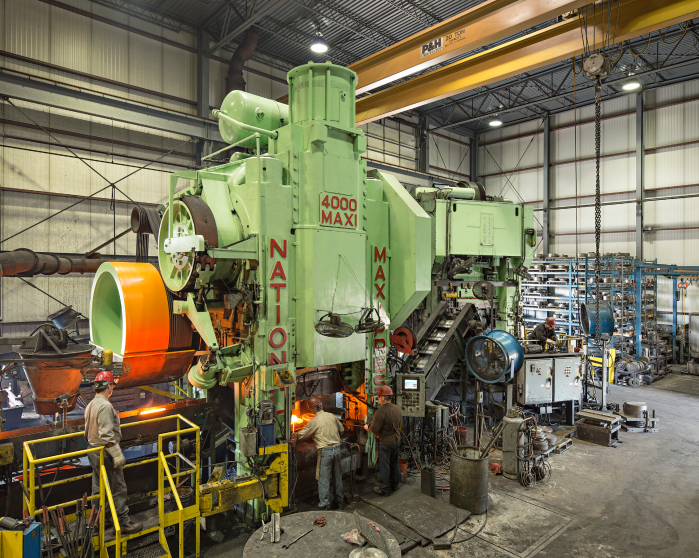 Milwaukee Forge continues to grow with a diverse offering, dedication to quality and responsive culture.
By Staci Davidson, Managing Editor, Knighthouse Media
Milwaukee Forge LLC has been in existence for over 105 years. That is a major milestone for any industry, but definitely for manufacturing. It's an important achievement for the company, but even so, Milwaukee Forge knows its tenure in the industry isn't going to be the only thing keeping it going. As a result, the company has found the key to continued success is extensive diversification in the forging market, intense customer focus, and dedication to its culture.
"The company started with eight owners who came together back in 1913," Vice President Bob Buss explains. "They started small and moved to our present location in Milwaukee in 1918. The company continued to grow and eventually it started serving automotive parts suppliers. They did a lot to help the war efforts in WWI and WWII, and from there continued to grow and diversify. Today we are quite diversified – not one customer is more than 10 percent of our business and not one market is more than 20 percent of our business. Currently we have 11 owners in a non-family business, just separate individuals with like minds."
---