Raytheon Missile Systems
---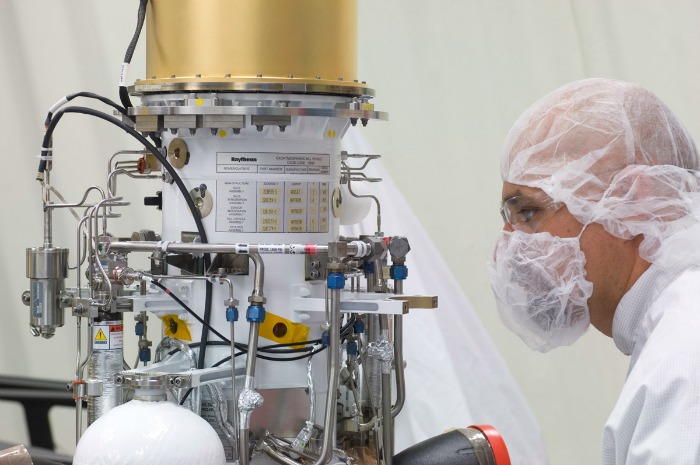 Raytheon Missile Systems leverages futuristic technology to improve its manufacturing processes. By Chris Petersen
Since the invention of the bow and arrow, success on the battlefield has been determined by technology as much as strategy. Armies that bring the most advanced weaponry to bear have held an enormous edge throughout the history of warfare, and when the stakes are high an army needs to be absolutely positive that its technology will not fail it in the heat of battle. As the world's largest manufacturer of missile systems for the United States and its allies, no one understands the importance of reliability on the battlefield better than Raytheon Missile Systems.
The missiles built by Raytheon Missile Systems feature the most advanced technology in the world, but their effectiveness on the front lines also depends on the technology the company leverages before those missiles are deployed. As Vice President of Operations Kim Ernzen explains, Raytheon Missile Systems has made a concerted effort to ensure that the technology in its design and manufacturing facilities gives it as much of a technological edge as the finished product gives soldiers in the field. "We produce very complex systems that support our warfighters, and in order to be able to keep up with the demands from a technology perspective, we continually look at how we can infuse technology into changing the way we design the product as well as manufacture the product," she says.
Through the integration of advanced technologies like virtual reality, 3-D printing and robotics, Raytheon's manufacturing process today resembles something that would have been considered science fiction just 20 years ago. The company's engineers are able to collaborate on a missile design in the same room even though they are thousands of miles apart. Automated assembly systems can perform the most detailed tasks endlessly without error. And precision components can be printed to specifications even the most sophisticated tooling can't replicate. These technologies have driven out cost for Raytheon Missile Systems and reduced cycle times significantly, but most importantly, they have helped to ensure that Raytheon's products never let troops down.
---