RefPlus Inc.
---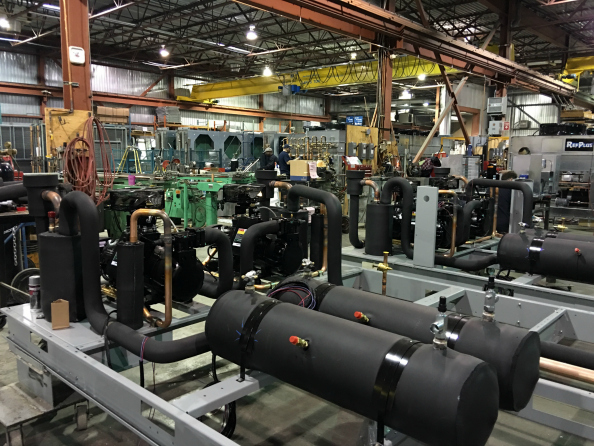 RefPlus aims to acquire greater marketshare by offering better solutions to challenges facing its customers. By Janice Hoppe
As the leading manufacturer of custom refrigeration equipment in Canada, RefPlus has its sights set on achieving that designation throughout North America with its high-quality and energy-efficient products. "Our product line of equipment is very efficient in terms of energy costs and protecting the environment, and innovation is always top of mind at RefPlus," President Mathieu Cardinal says.
For more than 20 years, the St. Hubert, Quebec-based company has specialized in custom-built refrigeration equipment that meets its customers' specific demands. As a privately held company, RefPlus says its product customization and use of top-quality components set it apart from larger competitors. "From the order process to engineering and production, we have everything set up so we can efficiently build custom equipment that our customers' desire," Cardinal says.
In June 2012, Cardinal and a team of investors purchased RefPlus and injected a significant amount of equity into the company to modernize it and increase productivity. "We hired key, industry experienced people, purchased new equipment and employed the best consultants to help us be more efficient and improve productivity," he explains. "We instituted lean manufacturing procedures in the plant and in the offices so we could accommodate a lot of the growth that's happening now. The goal for the next couple of years is to keep improving productivity through lean manufacturing and by acquiring the latest manufacturing equipment that's available."
---