RenewAire
---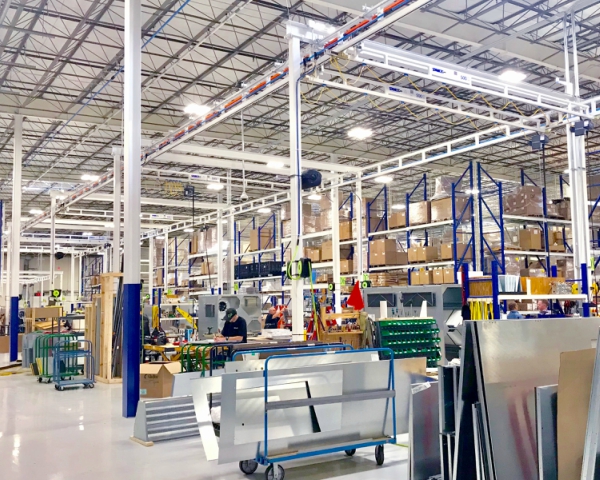 RenewAire systems recapture heat and humidity otherwise lost during ventilation to reduce energy consumption and increase indoor air quality.
By Tim O'Connor
Most people take it for granted, but the air quality of their workplace is a major contributor to their overall health and productivity. A 2015 Harvard study published in Environmental Health Perspectives found that workers in environments with low concentrations of volatile organic compounds and enhanced ventilation scored twice as well on cognitive performance tests as workers in conventional environments.
The issue of indoor air quality has only become more pronounced as energy efficiency building standards have encouraged builders to design airtight structures that leak less heat and conditioned air. Triple-glazed windows and dense foam insulated walls may trap heat or cool air, but they also restrict ventilation, allowing for more buildup of bioeffluents such as carbon dioxide.
"What we're not realizing is poor indoor air quality has a negative impact on the physiology of the human body," says Nick Agopian, vice president of sales and marketing at RenewAire, a manufacturer of energy recovery ventilation (ERV) systems. The company's products are known for reducing energy use, but the savings realized also helps builders justify increasing the amount of ventilation to ensure pollutants are expelled and more fresh oxygen gets pumped into the building. At a minimum, Agopian says RenewAire's ERV systems can triple the intake of outdoor air as required by building code standards, leading to a healthier environment for anyone who lives or works within the structure.
---