Ryobi Die Casting
---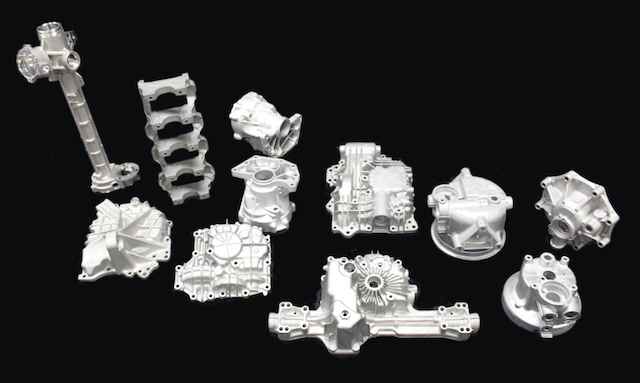 Ryobi Die Casting invested in secondary processes to add value and streamline manufacturing for its automotive customers.
By Tim O'Connor
Lightweighting is one of the biggest trends in vehicle manufacturing today. Consumer demand for better-mileage cars coupled with increasing government fuel efficiency standards have made vehicle weight a priority for all the major automobile manufacturers. To reach those goals, OEMs must find suppliers that can provide components that match the strength of iron and steel parts but at 30 to 50 percent of the weight.
A lot of progress has already been made on vehicle lightweighting. In 2015, Ford trimmed up to 700 pounds from the F-150 by switching to an aluminum alloy body, improving the vehicle's fuel economy by as much as 29 percent. Ford has since designed more aluminum parts into its other models and other automobile manufactures continue to explore methods for lightweighting.
---