Stacker LLC
---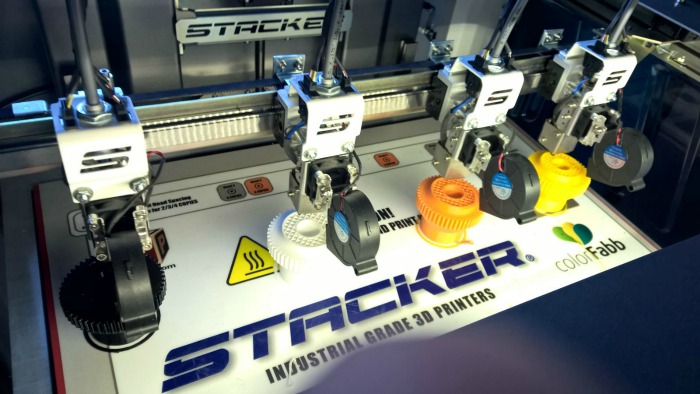 Stacker's 3-D printers offer clients quality and efficiency at a lower cost. By Alan Dorich
Stacker LLC's customer base includes almost anyone in the world, CEO Norston Fontaine says. "Everybody needs a 3-D printer," he declares, naming industrial plants that move fluids as an example.
"[They] should have a 3-D printer so they can make their own gaskets, O-rings or seals," he says. "A first-year CAD student could design anything that most industries need for cheap [with a 3-D printer]."
Minneapolis-based Stacker manufactures high-speed, multi-part and industrial-grade 3-D printers. Fontaine founded the company last year with a highly successful Kickstarter campaign that raised $413,000 in just 13 days.
"We're really proud of what we did," he recalls, noting that campaigns for niche projects sometimes fail. "According to Kickstarter, it was pretty incredible."
---