Swiss Automation
---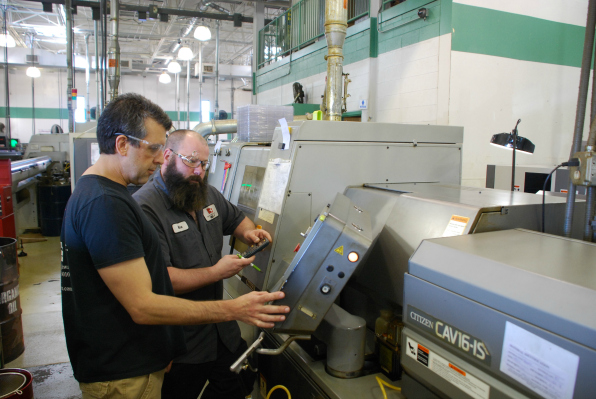 Swiss Automation embraced a family atmosphere to fill out its employee ranks
with people who bought into its founder's vision.
By Tim O'Connor
For many manufacturing companies, buying their first 3-D printing machine is a way to offer prototyping to customers. Swiss Automation saw it as a way to improve safety. Cutting tool injuries accounted for 30 percent of injuries annually at the Illinois-based machining company.
Each injury represented lost time for the employee and impacted production. Swiss Automation needed a way to reduce those bruises and lacerations. "There was nothing you could buy on the market for these cutting tools," Vice President Vanessa Malo says of add-ons to make the machines safer.
Using a $2,200 3-D printer, the company made tool covers in-house that better protected its workers, saving the company money due to medical care and lost time. Since then, Swiss Automation has upgraded to a more expensive model and found additional uses for its 3-D printer, such as fabricating fixtures and replacement parts. "It pays for itself just for our own in-house applications," Malo explains. Thus far, 3-D printing has saved the company more than $30,000 through replacement parts, fabrications that protect parts during production and inspection, medical care and lost time costs.
---