T.C. Millwork
---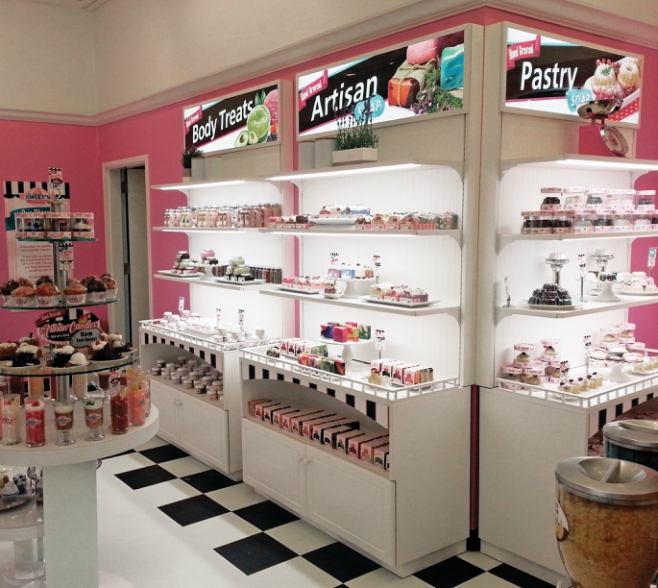 T.C. Millwork brings revolutionary design and engineering to retail shelving, visual display element and fixtures.
By Tim O'Connor
Since its beginning, T.C. Millwork has had a reputation as an innovator. The retail display manufacturer was an early adopter of reactive hot melt polyuethane (PUR) adhesives. Co-founder and Vice President Arthur Kubach discovered the technology was just beginning to see widespread use in the packaging and automotive industries. He immediately realized the potential to be repurposed for laminating in the wood industry. "It was a big learning curve," Kubach recalls. "We were breaking new ground in our industry. We struggled for several years to perfect it."
Developing the methodologies to make it cost effective took time, but it eventually led to a new way of manufacturing. Arthur Kubach and his brother, Dennis, began to realize that the act of learning this new technology brought with it many changes to the way T.C. Millwork manufactured. The company was already well versed in using film veneers along with membrane pressing, but with the advent of PUR adhesives, it now could effectively laminate these decorative film veneers to virtually any substrate.
One thing led to the next and before they knew it the brothers were not doing de-construction and re-construction millwork and fixtures anymore. They discovered that by adding miter folding to the equation they no longer had to make individual parts that traveled to different machines at different times and hopefully ended up in assembly at the same time. By adding miter folding to the equation, T.C. Millwork is now able to never have the parts separate from themselves as they all travel together to assembly. Assembly immediately knew how the parts went together because they never came apart – there was no de-construction or re-construction.
---