Thompson Pump & Manufacturing Co. Inc.
---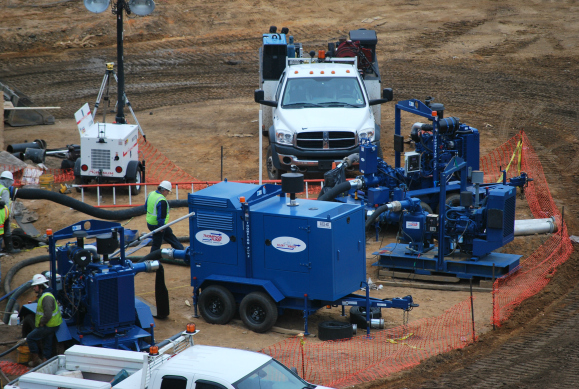 Thompson Pump's connections with customers have helped it succeed for more than four decades.
By Chris Petersen
For more than 45 years, the name Thompson has been synonymous with high-quality, high-performance, portable pumps. Chairman Bill Thompson says the company continues to live up to the values his father George A. Thompson instilled in it when it was founded in 1970 by George and his sons, Bill and George Jr. Those values, along with the tight-knit family culture within the company, continue to serve as the foundation for Thompson Pump's success.
Based in Port Orange, Fla., Thompson Pump serves a very broad customer base with a wide selection of wet- and dry-priming pumps used in numerous applications. "We deal with underground utility contractors, building contractors and mechanical contractors," Thompson says. "We also provide pumps and support services to municipalities and governmental entities, the military, mines, oil and gas operations and plants like steel mills and paper mills."
---