Trenton Forging Company
---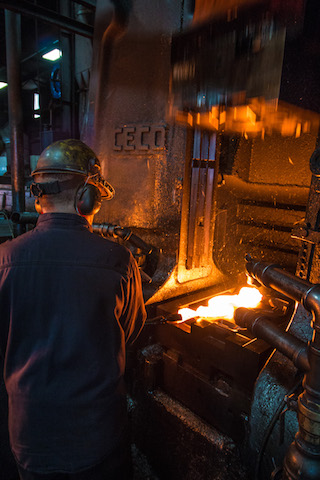 Trenton Forging adds to its capabilities and focuses on continuing education to remain a leader in closed-impression die forgings.
By Janice Hoppe-Spiers
Change is Trenton Forging's primary competitive edge, CEO David Moxlow says. The company remains in motion by implementing continuous improvement strategies and adding services such as 3-D scanning and printing capabilities. "We want to grow the company about another 30 percent in the next four to five years by working smarter," he adds.
Moxlow's father, George S. Moxlow, founded the Trenton, Mich.-based company in 1967. Trenton Forging continues to be known for maintaining long-term relationships with its clients by providing them with "superior quality products, outstanding customer service and maximum performance."
---