Trex
---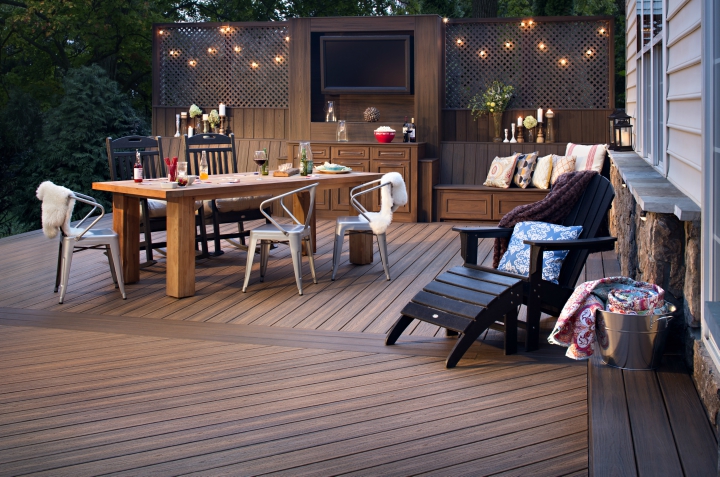 Composite decking leader Trex continues to improve its manufacturing processes and bottom line.
In the eyes of many of its customers, the Trex® name is synonymous with outdoor composite decking. "Many of our customers specifically want Trex, not just a deck board. Our marketing, coupled with our strong distribution footprint, drives them to purchase our branded product," Vice President of Operations Jay Scripter says. "With such strong brand awareness and market share, Trex is frequently the only brand of composite decking that people know."
The Winchester, Va.-based company defined and led the composite decking category since it started business in 1996. Trex manufactures decking materials and railings and sells complementary products including furniture, lighting, pergolas and outdoor kitchen storage and cabinetry. The company in 2017 added to its offerings when it acquired SC Company (now renamed Trex Commercial Products), the country's leading manufacturer and supplier of custom architectural railings and staging solutions that serves the majority of large sporting venues around the country, including AT&T Stadium, home of the Dallas Cowboys.
---