3D printing revolutionizing bespoke supercar production
A renowned supercar manufacturer is changing the automotive game by utilizing 3D printing technology
Briggs Automotive Company (BAC), founded in 2009 by Neill and Ian briggs, is a pioneer. Renowned for its supercar parts production capability, the British firm was an early adopter of 3D printing.
In fact, forever on the cusp of technological advancements, BAC serves as an incubator for the latest innovations and ground-breaking concepts, thanks to its strong emphasis on research and development.
The BAC team turned to Dutch 3D printing leader UltiMaker. The UltiMaker 3D printing ecosystem enables BAC to quickly produce inexpensive, bespoke parts that are both highly customizable and high-quality.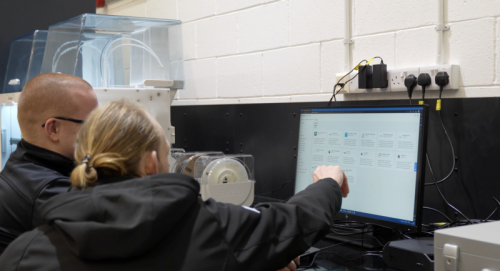 According to the British manufacturer, UltiMaker machinery delivers significant improvements in terms of design iterations, cost reductions, and overall manufacturing efficiency.
"In the early days when 3D printing was referred to as rapid prototyping, we didn't really understand the implications as production parts," said Ian.
"But now over 44 different parts of the car are 3D printed – structural engine components, wing mirror supports, light surrounds.
"We've really embraced 3D printing and the design freedom it's given us. The UltiMaker ecosystem allows us to bring all the different aspects of our production together to be constantly optimized and stored in one location.
"As a manufacturer first stepping into 3D printing, one of the things that was super important to us was having local support. It was a journey for us.
"The machines were new, the materials were new, learning to design the parts was new. We would have waited longer to had we not had the local support. That was really fundamental to us adopting this technology," he added.
How does it help?
BAC engineers exclusively use UltiMaker 3D printers. The team is currently running three UltiMaker S5 3D printers.
"The UltiMaker Digital Factory has made it possible to improve manufacturing processes for prototyping production parts on BAC," said Thomas Tunstall, bodywork technician and 3D printing operator at BAC.
"For example, I can pre-slice print jobs and save them to the digital warehouse, which saves me a lot of time for future prints.
"Digital Factory also allows us to integrate the printers with our software, which allows me to remotely manage the printers, projects, and teams."