Shaping the future
Manufacturer of conventional and CNC lathes, 600 UK, launches a range of new products to further establish its leading position within the diverse and ever-changing machine tool market
Part of the 600 Group PLC, which was founded in 1834, 600 UK has long been a leading manufacturer of machine tools and accessories within the UK and Europe. The company is split into four separate brands: Colchester and Harrison both exist on the CNC and conventional lathe machining side of the business, whilst Pratt Burnerd International produces workholding solutions and Gamet Bearings manufactures machine tool bearings. Gamet's manufacturing facility is based in Colchester, Essex whilst the other three brands share a factory in Heckmondwike, West Yorkshire alongside all sales, marketing and service support.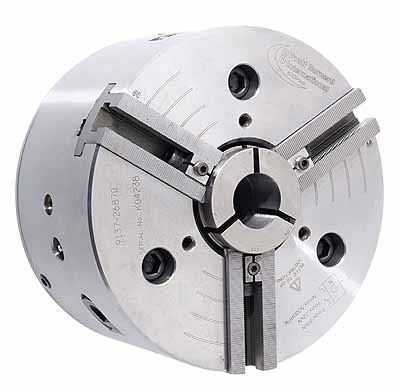 Over its long history 600 UK has become renowned for its engineering excellence and innovation within the global machine tool and laser marking industry. With sales operations in over 150 countries, the group serves all blue chip companies across a wide range of sectors including automotive, metals, electrical engineering, government, defence and training. 600 UK is focused predominantly on the UK and European market, but with the group's backing is able to take advantage of any opportunity that comes its way. As Managing Director, Mike Berry outlines: "The main benefits of being part of the group are not only that it gives us the financial support and stability, but also allows us to access distribution networks around the world."
Such is the reputation and experience of 600 UK that it has been the recipient of a number of industry awards. Most recently it became regional winner and national runner up of the 2014 EEF/Aldermore Future Manufacturing Award. "This was awarded to us for business efficiency following the complete restructure and reconfiguration of our main factory in Heckmondwike," explains Mike.
The new £750,000 factory restructuring of the Heckmonwike site has been part of the company's focus on improving efficiency and ramping up production in efforts to re-shore its manufacturing processes. The work has involved new facilities throughout the factory including new craneage, heating, more effective relocation of machines into cells, and a total refurbishment of offices and staff facilities. "The work has been carried out to reduce overhead costs significantly and make ourselves a much more efficient production organisation with massive increases in the support structure. The reconfigured offices allows everyone to work together on one site and helps us give customers much better response and feedback," highlights Mike. "We are now a much greener and more efficient company, for example our heating costs are now 20 per cent of what they were three years ago."
With regards to the company's re-shoring efforts, UK manufacturing now accounts for over 60 per cent of 600 UK's operations compared to only 25 per cent in 2005. Significantly, re-shoring in this manner has brought with it a number of advantages including flexibility in design and production, reduced delivery times and working capital, increased quality control and consistency, and most importantly from a brand perspective, the customer confidence in UK manufacturing.
With this flexible approach to manufacturing and increased control over the process in place, 600 UK is able to enhance is commitment to its tradition of innovation and this year launched an unprecedented nine new product ranges to the market. Mike points out three in particular: "The Alpha XC is a machine that really helps expand our offering. It is a C-axis extension to our current Alpha manual/CNC lathes, which is meeting what our customers have been demanding and requesting over the last few years and is now available around the world." The company's Alpha range is a world leader for the manual/CNC lathe industry.
He continues: "We have also completely upgraded our conventional Triumph and Master machines, which are the benchmark of conventional lathes for the industry with an integrated digital readout, improved guarding and new aesthetics.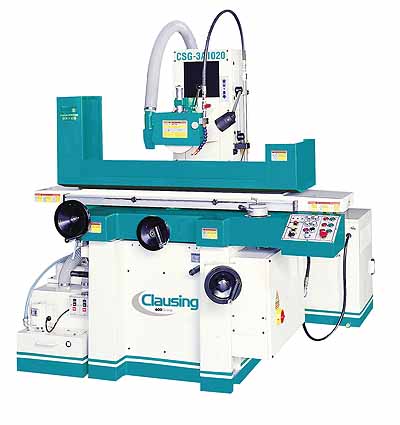 "Thirdly is our innovative EziTurn machine, which is machine developed specifically for the education market to bridge the gap between manual and CNC. At this moment in time for education there is either manual or full CNC, and nothing in between to allow the first step for students to get used to CNC."
As with all the company's machines, the EziTurn has been developed in response to its customers describing a gap in the market. "We try to listen to our customers as much as possible," points out Mike. "We do a lot of market research with the end users to find out what they will be needing in the future so we can address these needs."
The broad product range is a particular strength for 600 UK especially when considering the market it is operating in. "The market is always challenging but there are always opportunities," says Mike. "The machine tool market has always been cyclical. However, because of our diverse product range from conventional through CNC into workholding, bearings and aftersales support, we have been able to weather the storms towards the back end of the 2000s when the CNC market all but disappeared. Now that it has picked back up again, we are extending our broad product range this year by focusing on other products outside of turning, such as milling machines, grinders, drills and saws, which are all needed by industry and education. Our newly launched 'Clausing' products will also allow us to tap into new markets and to expand the markets we already have. Geographically we are now starting to re-visit some particular markets where we have been quiet over the last few years to increase our market share there."
With the backing of such a large global company and a noticeable effort to increase productivity and innovation within the company, 600 UK is well placed to ride the wave currently being experienced within its markets to grow further. Mike concludes by outlining a vision that the company looks to be on course to achieve: "It is to continue supporting and expanding our customer base throughout the UK, Europe and the world, as well as introducing new products to meet the ever-changing demands of our customers."
600 UK
Products: Machining tools and accessories
Sites: Colchester, Essex & Heckmondwike, West Yorkshire