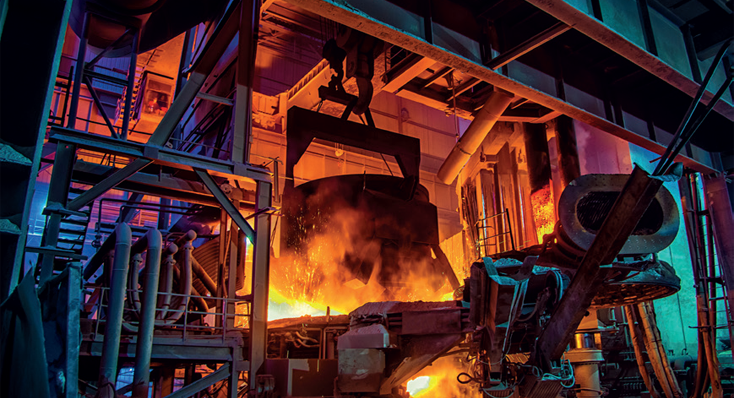 The question of how the UK is to reach its target of net zero carbon emissions by 2050 is a challenging one, and this is particularly true for the energy intensive manufacturing sector. For an industry that has traditionally relied heavily on fossil fuels, it is now also facing intense pressure in the wake of the Covid-19 pandemic, while also needing to adapt to changing end user expectations, particularly when it comes to sustainability. As this often requires funding new technologies or a complete change in how services are delivered, decarbonization is a complex area to navigate.
Manufacturers have a crucial role to play in the net zero transition but will need support and commercial stimulus to help them get onboard. And while the government's Clean Growth Strategy went some way to laying the groundwork for this, with a package of measures to help manufacturers of food and drink, paper and pulp, chemicals, ceramics, glass, and cement to improve energy productivity, there are many pieces of the decarbonization puzzle still missing for this vital energy intensive sector.
UK Manufacturers' organization Make UK has been very vocal about the sector's important role when it comes to net zero, with CEO Stephen Phipson recently stating that manufacturers are 'committed to playing their part' but that businesses were calling for 'better fiscal incentives for companies to invest in new technology and energy efficiency measures to aid a green recovery from Covid-19 '.
That's not to say decarbonization of manufacturing is impossible. Many large companies are making ambitious commitments – for example, cement manufacturer LafargeHolcim became the first global building materials manufacturer to sign up to targets approved by the Science Based Targets initiative, while engineering giant Rolls Royce has set its own ambitious path to net zero operations by 2030, with measures including energy efficiency and its 'Revert' recycling scheme.
However, these individual success stories and more widespread gains in carbon reduction are only one part of the story, with some manufacturers still lagging behind or lacking the right tools to take decisive action.
We consulted with several manufacturers as part of a wider report of nearly 100 businesses to gauge views on the net zero target, where they are in their own net zero journey, and the support they want to see from the government to aid the transition.
The results of the 'Your Business Blueprint – The road to Net Zero for manufacturing' showed that manufacturers are optimistic about achieving net zero by 2050 – two thirds of manufacturing businesses (66%) believe that it is a realistic target. In addition, when asked whether they had a clear plan to hit net zero emissions ahead of 2050, nearly two thirds of manufacturers (63%) agreed. A large majority – 80% – also believed their business would benefit from the changes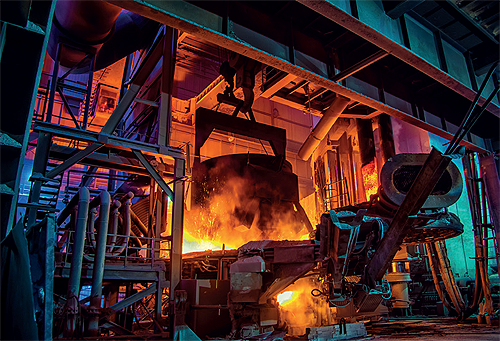 required during the net zero transition, with the main reason being greater long-term operational resiliency through saving money and carbon.
However, the research also revealed a concern from nearly half (47%) of manufacturing businesses about the potential additional cost to their business associated with the net zero transition. There was also a difference in opinion about who should contribute the majority of the funding for it – whether it should be the government, large energy intensive industries, financial institutions or the general taxpayer.
Despite their concerns, the findings show that manufacturing businesses are still planning to invest in a variety of measures to achieve their own net zero targets, with many looking at on-site generation, waste heat recovery, smart energy management and electric vehicles (EVs) as part of their emissions reduction strategies.
That said, they would welcome additional governmental support, including more incentives and grants for sustainability initiatives, to be announced in the forthcoming Energy White Paper, Consumer Spending Review and Net Zero Review – which are all due this Autumn.
So, what actions can manufacturers take over the short-to-medium term to put them in the best position to hit their carbon reduction targets?
For us, there are five steps to take:
Understand your energy data – to take action, you need to understand how energy is being used, so an energy audit can identify improvements including looking at times of use, efficiency of infrastructure and processes, and changing employee behavior to help reduce emissions or costs.
Invest in energy efficiency – energy efficiency has been called a 'no regrets' action and can include relatively 'quick wins' such as switching to more efficient lighting, air conditioning and refrigeration, as well as bigger investments such as implementing a smart energy management system.
Procure 'green' fuel – buying and using green fuel is another way to offset carbon emissions. There are two potential options. The first is generating local energy by installing on-site generation. Or, if space or capital are not available, then local generation schemes – for example large-scale solar or wind solutions – can be used to offset future energy demand via a Power Purchase Agreement (PPA).
Consider on-site generation – there is now a great deal of choice for manufacturers, including CHP, wind, solar photovoltaic (PV) or biomass. As well as reducing emissions, it increases resilience as it means a business is less reliant on the grid. That said, manufacturers need to make sure that any plans for on-site generation are scoped appropriately, so they can assess where the payback and benefits are.
Plan for the future – organizations should also start planning for the longer term, including the potential impact of new technologies such as hydrogen – which will be crucial to decarbonizing energy intensive industries that rely on gas – and a wider adoption of solutions such as EVs.
Manufacturing businesses are responsible for 60% of the UK's direct industrial emissions, according to figures from gov.uk. These energy intensive businesses will have a crucial role to play in the low carbon transition, with significant cost and carbon savings to be made if the right technology can be put in place.
What Your Business Blueprint – The Road to Net Zero affirms is that the majority of UK manufacturers want to 'do their bit' and implement measures to reduce their carbon impact. They recognize the role they will play and acknowledge they will need to contribute to the funding of the UK's ambitious climate goal.
However, they need policy clarity, greater support and a clearer roadmap from the government if this ambition is to become a reality.
Anthony Ainsworth
Anthony Ainsworth is COO Industrial & Commercial, at npower Business Solutions. npower Business Solutions works with many manufacturers to help them meet ambitious carbon reduction targets through implementing comprehensive energy management strategies.
By using a management consultancy approach, it can scope, design and deliver a roadmap to net zero through the wide range of products and services it has available including green electricity supply, generation services and Demand Side Response (DSR), data services and energy management systems.
'Your Business Blueprint – The road to Net Zero for manufacturing' can be downloaded at: www.energy-hq.co.uk/businessblueprint www.energy-hq.co.uk