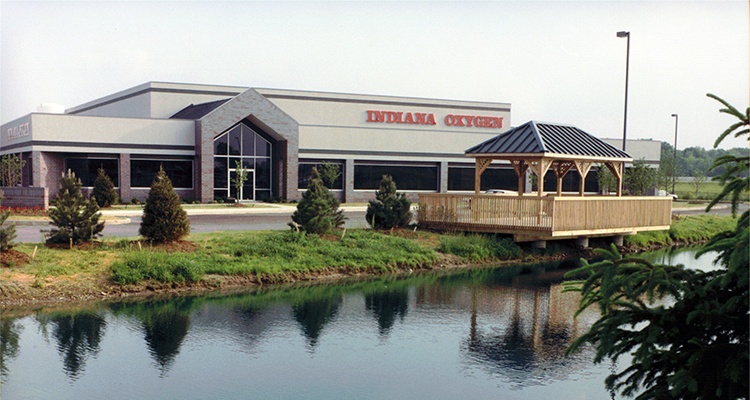 Wally Brant shares how history is repeating itself for Indiana Oxygen.
As the oldest gas and welding supply distributor in the US, Indiana Oxygen (Indiana) has been serving the State of Indiana and surrounding areas with high quality service and expertise since 1915. As a family-owned-and-operated business, it prides itself on the core values of quality and integrity, while being committed to treating everyone – suppliers, customers, and employees – like family.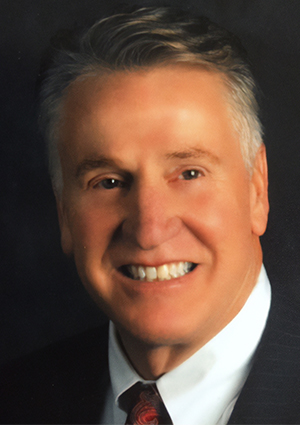 Indiana's succession plans are now seeing the fourth generation of the Brant family take over its operations. We were lucky enough to sit down with Indiana's now former CEO, Wally Brant, during his last week in the role, to discuss the company's history and succession plans, as well as gain his personal reflections on his career as CEO.
"I'm certainly not retiring – let's be clear about that," Wally laughs. "I'm just stepping away from the overall running and management of the company, with my son, Jay, and daughter, Anne, handling those areas. I will instead be 're-deployed' to customer and employee relations, while of course being there to advise or assist when they need."
However, before we delve deeper into Indiana's succession plans, Wally shares the company's history and an overview of its current operations. "It all started when my grandfather and his brother had an idea to set up an oxygen company," he explains. "The process began by bombarding water molecules with electrons, then separating the molecules into oxygen and hydrogen gases.
"They continued that process and gradually built the business up until around 1930, when they recognized they couldn't keep up with demand. So, to increase our production capabilities, they built an air separation plant to cool atmospheric air to the point where it becomes liquified.
"We continued that journey for the best part of 30 years, but World War II caused tremendous technological advancements in the air separation field and changed the direction of the business. It became much cheaper for us to buy from a larger producer of liquid gases, rather than produce it in-house. While we're still responsible for manufacturing acetylene gas, we've been buying other gases from external sources since 1960."
Diverse customer base
Today, the business boasts a portfolio of around 12,000 active customers. "Our customers vary from corporations that consume large volumes of liquid gases, down to farmers who might have just one pair of oxygen and acetylene cylinders," Wally details. "Around half our business comes from the sale of gases, while the other 50 percent comes from selling welding supplies, including cutting torches, regulators, safety equipment, and electric welding machines.
"We service a tremendously diverse range of industry players from construction companies, sheet metal manufacturers, and beverage processors to medical and research laboratories. During the pandemic, for example, we sold a lot of gases for producing ventilators, as well as gases for scientific and medical research.
"It's worth mentioning that around 20 percent of our overall sales come from online spaces, where we sell welding equipment, not gases," he reveals. "We were at the right place at the right time when it comes to our online presence. We had an employee that was fascinated by the internet before it was a mainstream interest. He was able to crack the code that we still use today to sell large volumes directly from the manufacturer to the customer."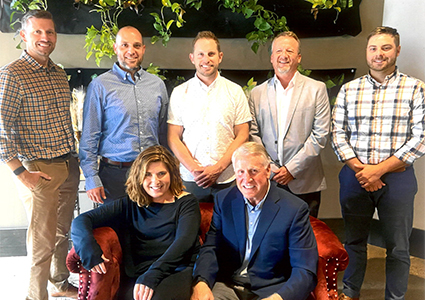 Turning to Wally's personal involvement in the business, he recalls: "I entered the business at the end of the 1970s, after I'd completed two tours in Southeast Asia on a B-52 combat crew with the US Air Force. I'd had little interest in joining my father's company, but he called me with a proposition one day while I was on the island of Guam, and I flew back to Indiana.
"Within three days I'd changed my mind and I wanted to help my father in the business; coming home and making a difference was the main attraction," Wally reflects. "As a side note, I then panicked once I'd had my last day in the Air Force, as the thought that I was returning to a job I would have for the rest of my life was overwhelming. So, I took the long way home, traveling through the Philippines, Southeast Asia, and crossing North Africa, and I finally popped up back home four and a half months later, ready to take on the responsibility."
Decades later, history repeated itself, with Wally then anticipating the future of the business in terms of his children taking over. "I felt like a steward for our company in the same way my father had been," he explains. "While I had always hoped Jay and Anne would take an interest in the business, the most important thing for me as a father is that my kids do what they genuinely want to do, rather than feel pressured to join the family business.
"I required them both to work four-to-five years outside the family business. However, when I approached them in 2010 with offers to join the business, they jumped at the chance. Nine years later, they became Vice Presidents and in April 2023, they approached me with the confidence to officially take over.
"As I said, I'm not retiring, but rather taking a backseat," Wally reminds us. "I still have a lot of passion and energy for this business, but what I don't have is a library of fresh ideas required to keep the company relevant – and they do."
Honesty and integrity
As of August 2023, Jay is Indiana's new CEO, while Anne, with a background in law, is the new Executive Vice President, looking after the financial, HR, administrative, and legal sides of the business. Wally heavily contributed to the succession process, by transferring 90 percent of the company stock (all 'non-voting') to Jay and Anne while keeping the other ten percent and voting control. "Although eventual equal stock-ownership can create an awkward stalemate, Jay and Anne have always cooperated and respected one another, even as teenagers," Wally recalls.
"As CEO, everyone looks to you, but you shouldn't make a statement of separating yourself as different from all the other employees. I believe that the most important thing for anyone to do, whether in professional or personal life, is to be straightforward, approachable, and empathetic.
"They have an obligation to exercise honesty and integrity while trying to grow the business," Wally concludes. "We're easily on track to reach $100 million in revenue this year, for instance, as opposed to $2.1 million when I joined in 1979. I'm excited to see Jay and Anne move the company forward, and I'm sure that whatever direction they choose to take will bring them every success."