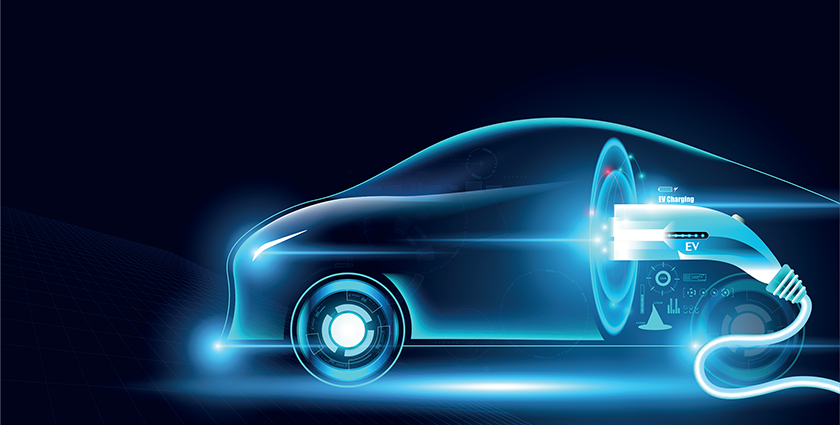 Batteries are key to both wider adoption and profitability from an EV manufacturer's perspective. An EV may cost upwards of $10,000 more to produce than a regular ICE (internal combustion engine) vehicle, and batteries represent the largest single factor in this price differential.
Battery economics plays a crucial role in consumer decision making as total vehicle cost must be weighed against driving range and other key factors. To accelerate adoption, both governments and OEMs are building joint strategies that incentivize consumers to make the leap to EVs.
While much progress has been made over the last two decades on building efficient batteries and powering the EVs that are required to meet climate change goals, there is a hesitancy to go beyond vehicles themselves and address the entire transportation ecosystem. The challenges ahead are inordinate and cannot be addressed by solely designing a vehicle – but rethinking the entire transportation eco-system which includes our cities, landscapes, and every single touchpoint that the EV is a part of. When you elevate the overall experience, battery economics will take a backseat.
I strongly believe that EVs could become the catalyst that drives this shift towards a comprehensive transformation of the entire transportation eco-system. For decades, manufacturers have competed on incremental innovations, touting marginal advances in their engineering capabilities, durability, efficiency, and aesthetics. Though these factors aren't obsolete, we now need to shift focus towards consciously building efficient touchpoints all around the vehicle to enhance the overall transportation experience. This sentiment is shared by William Li, CEO of Nio: "If you are buying a car, you're not just buying a vehicle. You're buying a ticket to a new lifestyle."
As EVs are driving OEMs to rethink how cars are designed, there is an equal need to consciously remodel the entire transportation eco-system consisting of the micro and macro moments that make up the everyday experience. To simplify, OEMs must visualize the key service touchpoints of a vehicle from its inception and map the complete eco-system from planning, manufacturing, production, sales, service, and feedback, looping back to planning – thereby creating a complete experience continuum.
"There are about 900 individual touchpoints during the car-buying journey and all these data points need to be connected. The customer just expects it all to work," said Christian Richter, Google's Global Automotive Director.
Here are some of the touchpoints of the EV journey that can benefit from design interventions:
Planning
For over a century, we've witnessed the incremental evolution of dashboards, trims, and designs. Though much progress has been made, the design cues of modern vehicles are still very apparent when manufacturers to not just design the vehicle, but also change how it's experienced when driven each day. The amount of data that OEMs can potentially tap through sensors, products, and services also leads to a greater understanding of consumer behavior, desires, and needs. Consumer preference for EVs is shaped by a number of factors including commutes, pleasure, and lifestyle, so consciously planting OEM-powered services into this equation must be part of how the vehicle eco-system is designed. Think product + service. How can the temporary materialistic pleasure transition towards continually upraising experience?
Production
When consumers buy vehicles today, they expect a smart, connected, and consistent experience. When a car is put into production, all its components – including the digital channels (i.e., the dashboard, entertainment console, service portals) – must work in-sync with the vehicle and extend to external channels such as consoles at the carwash, parking meters, charging stations and more. CarPlay with iOS16 is one step towards a consistent dashboard experience that OEMs can leverage. But along with aesthetics, durability, and performance, it is crucial to build these 'digital extensions' right at the source.
Sales
As manufacturers go D2C with their own platforms and services like Carvana that eliminate unpleasant traditional car-dealer experiences continue to emerge, we see early signs of disruption in the car buying experience. Virtually interacting with the vehicle, testing, and digital minting may allow consumers to experience the product before they lay hands on it. Profiling a customer can help manufacturers find the right configuration that extends toward a frictionless, personalized booking experience that includes factors like financing and delivery being completely digitized. Matthew Gold, former chief strategy officer as cars.com predicts that "by 2030, we will see the full auto-retail process becoming digital."
Service
Servicing is a critical part of vehicle ownership. However, creating platforms to integrate micro-moments of service history, scheduling, maintenance and upgrades will ensure consumers focus on enjoying the drive. For instance, OEMs could offer vehicle health monitoring on-board diagnostic dongles that detect errors, notify the customer and connects with an authorized expert that will help them make an informed decision and build consumer trust.
Influenced by their experience with innovators in other industries, consumers now expect real-time service. Both Tesla and Nio offer energy packages that allow for charging vehicles on the spot as well as a 'battery as a service' offering makes rentable batteries available to the buyer. Recurring services like these could boost revenues while also building customer loyalty through a service that constantly delivers.
Companionship
In the world of increasingly rapid consumption, vehicles continue to serve as companions for years. While engines and parts eventually wear out, a consciously designed ecosystem reinforces and strengthens the connection. OEMs should take this as a cue to build deeper loyalty programs that extend impact to include travel and hospitality partners. Capturing micro moments of customer emotions over the years can provide insight into usage patterns that can then be relayed straight to the manufacturer for improvisations and upgrades within a modular framework.
Conclusion
Buying a vehicle, although a memorable moment, is still just a small part of the journey. Instead of solely cashing in on the diminishing charm of driving a brand-new vehicle, OEMs should build on micro-moments that continue to brighten the experience even as the car's own shine fades.
Given that consumers associate vehicles with its manufacturer, a reorientation will require OEMs taking center-stage, partnering with companies and governments, and increasing sources of revenue generated through deeper engagement that are fueled by a central CarOS platform. It's not about selling just the car, it's about the entire experience!
For a list of the sources used in this article, please contact the editor.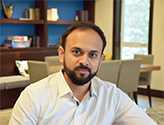 Nihal Pimpale
Nihal Pimpale is Chief Design Officer at Moonraft, the experience and innovation design arm of UST. For more than 22 years, UST has worked side by side with the world's best companies to make a real impact through transformation. Powered by technology, inspired by people, and led by its purpose, it partners with its clients from design to operation. Through its nimble approach, it identifies their core challenges and crafts disruptive solutions that bring their vision to life. With deep domain expertise and a future-proof philosophy, UST embeds innovation and agility into its clients' organizations – delivering measurable value and lasting change across industries, and around the world. Together, with over 30,000 employees in 30 countries, UST builds for boundless impact – touching billions of lives in the process.
www.ust.com