A passion for innovative and quality products is not the only key to success at Manthorpe Building Products
It has been approximately four years since we spoke with Manthorpe Building Products (Manthorpe). In that time, the company has had to contend with the turbulence inflicted by the pandemic, according to Managing Director, Paul Manning. "Although the last few years have been difficult, I'm really proud of how the team has managed the challenges that we faced," he begins. With over 30 years' experience in developing products and solutions that deliver a variety of benefits to the construction industry, Manthorpe has evolved its innovative skills to deliver outstanding levels of customer care. Today, the company is a leading designer, manufacturer and supplier of plastic injection molded, vacuum formed and extruded products, with extensive product ranges available across the UK.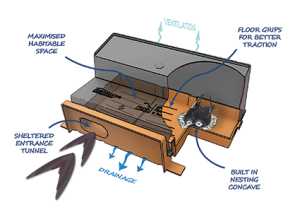 Manthorpe's building product portfolio is comprehensive, multi-award-winning and ever-growing. Paul announces the latest addition: GRS-Duo 15 – designed for house builders. "The move to low carbon heating has knock-on effects that aren't always clear. One of those is that you need greater water volume in the heating system for those heat pumps to be effective, compared to a standard gas boiler. The way to get that extra water is by using a 15 mm pipe, rather than a ten mm. So, our product makes this transition more efficient," he shares. Manthorpe's product range covers roofing, floor and wall ventilation, cavity trays and barriers, loft access doors and a selection of access panels, and drainage. Furthermore, the vast majority of its products are manufactured in the UK at its Derbyshire site, providing customers with confidence in their quality and robustness, while minimizing supply chain concerns.
Recently, the business also announced that after many months of trials and testing, it is launching a new product in its SmartVerge range: the Interlocking Plain Tile Dry Verge, which has been designed to work with Marley Ashmore, Redland DuoPlain and Forticrete Gemini roof tiles, along with their equivalents. This will help to create a perfectly secure and aesthetically pleasing finish to the roof of any home.
There are a number of ambidextrous verge products on the market for large format tiles, but this is the only ambidextrous product available for tiles of this size. This is all thanks to the unique angled fixing plate design that helps reduce kick-up, and directs more rainfall away from the gable wall, giving a truly secure finished roofline with just a single product.
Investing in people
The patent pending SmartVerge Interlocking Plain Tile Dry Verge system is mortar-free and can be fixed in all weather conditions, easily capping over each tile in succession and once fitted is weatherproof and maintenance free.
Safety takes priority at Manthorpe, and over the last four years, the company has worked tirelessly to ensure exemplary health and safety. "We've implemented crucial measures and, above that, improved our culture so that everyone is trained and aware of how to operate within the factory, and not put anyone else at risk," Paul expresses.
Not only does Manthorpe invest heavily in the development of its products and overall operation, it also cares about the success of its team as people are at the heart of its work. The company provides a supportive environment with a health and wellbeing focus, encouraging respect and teamwork, and continually invests in staff development and safety-themed initiatives. "We continue to invest in our people. As part of the Genuit Group, we've signed up to the Five Percent Club – we're a silver member. This means that we're committed to having at least five percent of our team in learn and earn positions. We believe that this will help us grow the next generation of talent for the industry."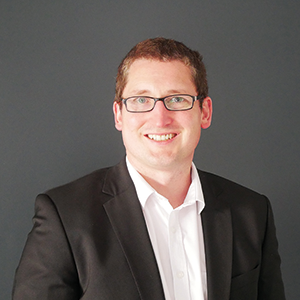 Taking this one step further, in the UK, more than 14 million people are living in poverty, which sadly includes 4.5 million children, according to the Trussel Trust. A Nationwide network of food banks exists to provide help and support to local people in crisis, and Manthorpe knows how important it is to give back
to the local community, which is why the company is supporting the work done by the Salvation Army, Ripley Food Bank.
Sadly, charities such as food banks are now in higher demand than ever, with increasing numbers of people turning to them for the provision of basic needs. Not only are their services being used by those who are out of work, they also provide a lifeline to those whose hours have been cut, as well as carers, low-income families, and people who have been hit hard by the economic effects of the pandemic.
People are not the only asset that the business strives to support. Manthorpe is also passionate about taking care of the environment, and its inhabitants. The business has been pleased to see that local conservationists are pushing housebuilders to install its specialized nesting bricks for swifts, one of the UK's most endangered birds.
Partnering industry
Modern building practices have greatly improved the quality of new homes in the UK, but this is not always to the benefit of everyone. Bird species, such as swifts, have occupied cracks and crevices in buildings for thousands of years, but the improved standard and style of modern construction has put their survival in towns and cities at risk.
Manthorpe's nest bricks have been developed in conjunction with major house builders and conservation experts to provide a safe, spacious, and habitable area for swifts to nest in the structure of modern houses. The number of swifts in the UK is rapidly declining, having fallen by 65 percent in the past 25 years, and Manthorpe hopes to contribute to their protection in any way it can.
Innovation has always been at the core of the company. From new technology investment to in-house research and development, Manthorpe is constantly looking ahead to meet the needs of the industry, as well as those who are directly impacted by it. "I look forward to seeing how the business will continue to grow in the years to come. Manthorpe is determined to be a partner to the construction industry to ensure that building is made safer and more effective," he concludes.