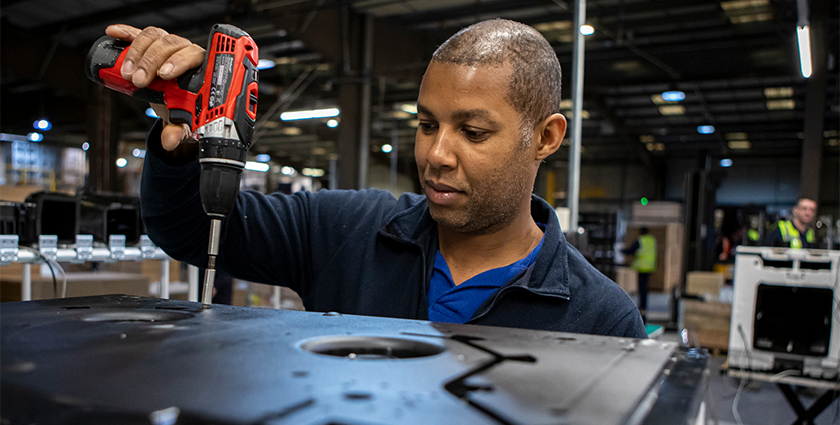 A sustainable revolution: three ways Volution Group is ensuring it combats greenwashing
For Ronnie George, the CEO of Volution Group (Volution), the company is more than a provider of indoor air quality improvement solutions. "Our real core competence is innovation and product development, so all of these products that we talk about are proprietary to Volution." Ronnie, who has served as the CEO for over ten years, joined Volution back in 2008, when the company was a provider of ventilation equipment exclusively for the UK. Back then, the business was focused on residential markets, and, as Manufacturing Today learns, Volution has grown organically each year. This, according to Ronnie, is owed to the business's 'three-P' policy, which covers its products, people and planet.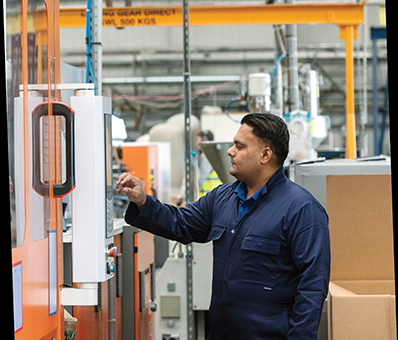 Volution prides itself on excellent quality and reliability as a market leader in ventilation manufacturing. "We are an assembler, rather than an intensive manufacturer. When it comes to our UK facilities, we have one in Reading that manufactures our refurbishment products, and another in the West Midlands that specializes in system heat recovery products. If you were to walk around the factory floor, you would typically see individual components that we assemble many of which are our proprietary design and provided by third party suppliers," Ronnie explains.
However, when it comes to injection molded parts, these are completed entirely by Volution through its own manufacturing process. "For example, at the Reading facility, we assemble over two million discreet fan units of different shapes, sizes, and configurations annually. In the West Midlands, we have an operator colleague who assembles the whole heat recovery unit, so they put together the shell, including the foams, the electronics, the heat exchanger, the controls, and so forth. Following that, everything we manufacture in our facilities is then 100 percent end-of-line tested."
People first
Having covered the discussion of the company's products, we then move on to the second 'P' that forms an equally pivotal role in the business. "People are absolutely at the center of what we do. For me, the most important aspect is authenticity, and remaining transparent with the work that we do. I am very fortunate to be supported by a senior leadership team that understands that vision. Our style is to be accessible, and as a result, we host many fun employee engagement sessions. Our management meetings are hosted around different sites. For example, we had an outdoor barbeque, and then, more recently, we had a pizza event," he says.
"One of our biggest challenges during the pandemic was not being able to meet with our team face-to-face; we took for granted how important that is for a group that is so closely tied. This proved particularly difficult when it came to finalizing some of our acquisitions because we couldn't engage directly with colleagues to listen to any of their concerns or reservations. Having said that, we have a fantastic group of people here who were willing to show up for each other, and that comes back to establishing a genuine team," he shares.
This approach of authenticity has subsequently led the business to remaining true to its third, and final 'P' – the planet. According to Ronnie, the Volution team is dedicated to ensuring that sustainability is deeply embedded within its operation. "Our employees are smart people, and so they would absolutely know if we were greenwashing."
The term greenwashing alludes to conveying an impression that a company's products are more environmentally friendly than they actually are. Ronnie and his team have worked hard to refine their operation to decrease the business' carbon footprint. "We had a revolutionary change about three years ago, when we realized that we make products that are housed in plastic. We live in a country littered with plastic bags, and I wanted to find a way to decrease this reality. We have embarked on a mission to manufacture 90 percent of our injection molded plastic products from a recycled, sustainable, circular economy source by the end of 2025."
Ronnie is happy to announce that there have been fantastic developments in this regard, and the company is on target to reach its sustainability goals. "We have been so successful with it. At the end of our last year, we achieved just under 70 percent of all our production from recycled plastics, and we have partnered with some strategic partners like AO.com. When this company delivers a new refrigerator for a customer, for instance, they take away the old one, break it down, and then, with the help of an intermediary to process the plastics, we can utilize them in our own facilities. This then feeds back into the ways in which we are determined to maintain an authentic and honest practice within the business," Ronnie explains.
Green goals
There is one aspect to Ronnie's job, which truly inspires him to continue the work Volution is doing. "We have had employees on the shop floor come to us, and ask if they can take our products home to show their children, because they are really proud of the contribution they are making, and I think that is fantastic.
"Volution is one of the few companies listed on the London Stock Exchange with a green economy mark; this is awarded due to the amount of revenue that is generated through low carbon technologies. We have a target to get 70 percent of our revenue from low carbon solutions, again, by the end of 2025. We are now in the 60 percent range. We have also set our target to be net zero carbon without offsetting by 2040, and at the rate we are going, I am confident that we are well on our way to achieving that."
A breath of fresh air
Ronnie is also aware that reaching these goals requires commitment. However, there is one motivation that keeps him optimistic about the direction in which Volution is heading. "We have made some huge investments over the last couple of years in more sustainable energy production for our own facilities, such as district heating schemes. My daughter, who is doing her business degree now, continuously checks that we are doing right by our beliefs. Sustainability and greenwashing are very topical issues, and that is one of the reasons that always keeps me honest. We are on a journey; it will take time, but the trajectory is certainly moving ahead nicely," Ronnie divulges.
Looking further ahead, the CEO is excited about the future of Volution. He believes that the company has a winning formula, particularly considering how important clean, quality air has become over the last two years. "There is a huge need for energy efficient ventilation. One thing that the pandemic taught us was that we shouldn't underestimate how important it is to have good indoor air quality. Although washing our hands was important to containing the spread, we forget that it was an air-borne virus. This means that it was more about wearing masks and being outside. While I hope the pandemic is in the rear-view mirror, I don't think the lesson regarding the difference that good quality indoor air can make will be forgotten any time soon," Ronnie concludes.
www.volutiongroupplc.com