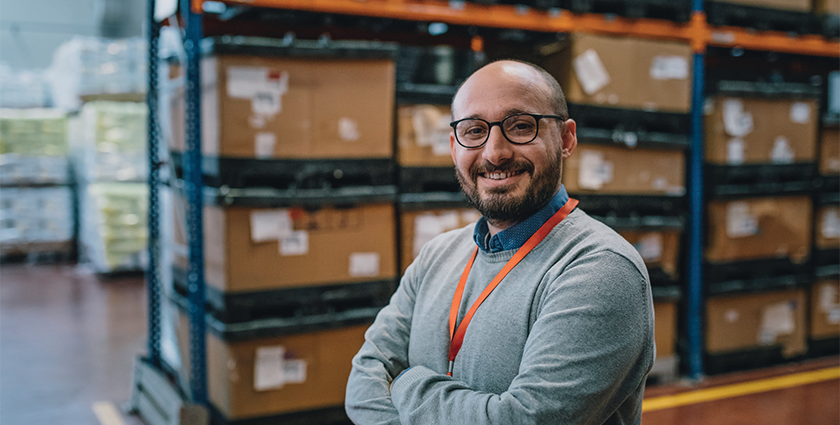 Manufacturers today are part of a global supply chain, sometimes specializing in one product or process and sometimes a product mix. In a vast supply chain made up of contract manufacturers, supplier networks, warehousing providers, and distribution specialists, barcode labeling is the common language allowing every link in the supply chain to work together.
Companies who have a supplier network or multiple contract manufacturers understand that labels on incoming parts or products must be accurate – especially for products being shipped directly to regional distribution centers versus a central warehouse. Labeling is a critical component of an efficient supply chain, and a unified labeling system can have a big impact on overall efficiency and your bottom line.
First, let's discuss what an inconsistent or outdated labeling system looks like. Companies without a unified labeling system for their contract manufacturers are likely managing a hodgepodge of label files, data, and software. Here are three scenarios commonly seen:
Some companies resort to simply sharing label files or data via email to their many contract manufacturers for printing. When labels are updated or changed, the files must be manually re-sent. Not only is this time consuming, but it also opens the door to human error and the risk of using outdated data.
Other companies might be managing a mismatched software environment, leveraging different brands of labeling software with each contract manufacturer. This is often the case when a labeling environment has grown over the years without much strategic direction.
Some companies are using their own custom-developed labeling system. While custom-developed software starts out as the perfect fit, it can be difficult and expensive to keep it compatible with modern technology.
All the above labeling scenarios can lead to inaccurately labeled products or components, resulting in expensive and unnecessary supply chain bottlenecks.
Specifically for the last scenario, once you start to think of long-term scalability, custom software development, systems integration, services costs, and maintaining that custom-built software solution over time, custom-developed labeling systems start to become a less attractive option. An alternative is commercial off-the-shelf software solutions that include numerous optional feature sets, making the addition and removal of certain functionalities as easy as checking a box. Off-the-shelf labeling solutions can meet your requirements at a fraction of the cost and come fully loaded with forward compatibility for seamless upgrades. Plus, it's common for software companies to develop requested functionality for a customer, then include it in the next version release of the software for all end users to leverage.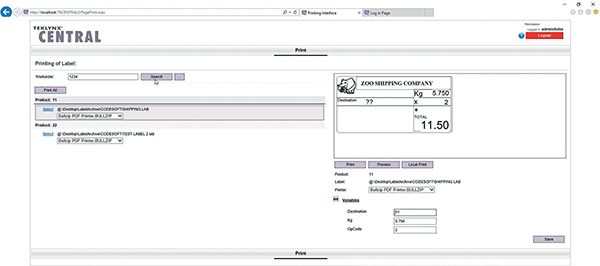 What are the risks of inaccurate labeling?
Inventory is the heartbeat of manufacturing and mistakes can cause serious production delays. If inaccurate labels are not caught early, they can lead to inaccurate inventory.
When automatic identification is impossible due to bad labels, employees must manually identify incoming components or products. Manual identification takes time and employees are likely to make mistakes.
When mistakes are caught, components or products must either be returned to the contract manufacturer or relabeled. Returns and relabeling waste time and resources.
Inaccurate labeling from contract manufacturer's components or products causes significant inefficiencies in the inventory receiving process. An inefficient process means more time, space, and labor are required to manage incoming inventory.
With a unified labeling system, companies can experience much lower risk for labeling errors from their contract manufactures. The best part? No local software installations.
How does a unified labeling system work?
The unified labeling system would be centrally managed by your company and can be hosted either on-premise or in the cloud.
Smart label templates are designed and maintained in-house, and every change must pass your customizable (and automatic) approval process. Only approved label templates can be printed.
You create simple, streamlined printing interfaces via a web browser and secured with a username and password. Each contract manufacturer can only access the approved labels that are associated with that contract manufacturer.
Seamless integration with an ERP, WMS, or other business systems and databases provides accurate real-time data for every label printed.
Every label print job is tracked, including both internal print jobs and external contract manufacturing print jobs. Detailed reporting sets you up for success in the event of an audit.
Web-based label printing portals are published and can be branded with your company's logo. Each contract manufacturer has secure access to approved label templates that automatically pull in real-time data from your business system. No sending label files back and forth required.
What are the benefits of a unified labeling system?
Only accurate and real-time label data is printed, thanks to seamless integration with the necessary business systems.
Fewer labeling errors means the inventory receiving process is automated and efficient.
Inventory records are accurate, reducing the risk of production delays.
Maximum security with customizable user permissions.
Complete traceability and ability to report on all past label changes and print jobs.
Adding new contract manufacturers is quick and easy, eliminating any burden for your IT team.
The best way to modernize your labeling process with contract manufacturers and maintain control and accuracy outside of your four walls is to implement a unified supplier labeling system.
Case study: Nemak – a leading provider of innovative lightweighting solutions for the global automotive industry specializing in the development and manufacturing of aluminum components for powertrain and body structure applications – standardized their barcode labeling, reduced manual error, and automated printing out of their ERP system with TEKLYNX CENTRAL.
Read the full case study here.
Jenna Wagner
Jenna Wagner is the Global Marketing Director at TEKLYNX International. TEKLYNX International helps supply chains work better. Today, more than 750,000 companies in over 170 countries trust TEKLYNX integrated barcode and RFID label design products and the people behind its solutions to make barcode labeling operations efficient, accurate, secure, and industry compliant. Learn more at teklynx.com. Barcode Better™ with TEKLYNX.
www.teklynx.com