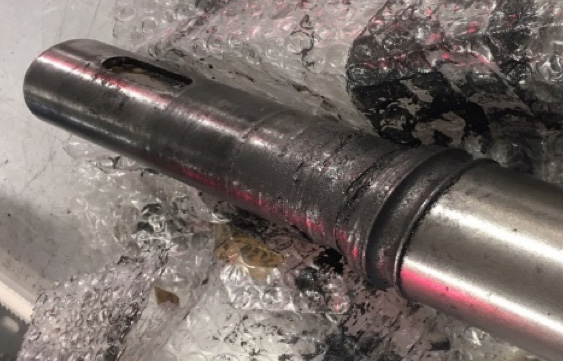 Unscheduled downtime is the scourge of manufacturing – disruptive for maintenance staff, stressful for operational managers and a persistent concern for those tasked with maintaining a healthy bottom line in the face of tight margins and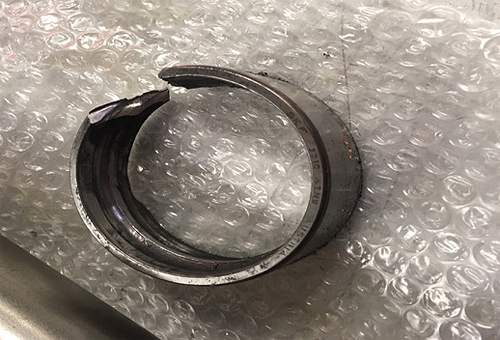 a competitive marketplace.
As maintenance managers will testify, breakdowns tend to happen when you're least prepared to deal with them. Production might be at maximum capacity; it is a weekend or evening; the necessary spare part is not available; or there are not enough staff available to deal with the problem. When the impact of limitations caused by Covid-19 lockdowns is also considered, it is easy to see how an unplanned stoppage could quickly escalate into a 'perfect storm' scenario.
One way to safeguard against this very real threat to efficient operations is to adopt a digital approach to condition-based maintenance (CBM).
Advanced cloud-based technology offers the continuous, real-time monitoring of critical assets, with multiple web connections enabling diverse data, such as vibration and oil analysis; to be collated on one platform. This can be securely accessed by authorized personnel from any location, using a standard web browser.
As the marketplace becomes increasingly global, this is an invaluable tool for senior decision-makers wanting to stay connected to the state of play across multiple sites, wherever they might be in the world. They can simply log on to the system, using their laptop or smart phone, to view an asset status summary on an easy to read dashboard. Information that is vital to making informed decision making, from monitoring readings to maintenance activity and operative comments, is at their fingertips within minutes of it being completed. Crucially, this technology identifies potential problems before they negatively impact operations. Automated fault diagnostics identify developing failures and issue an alert. Action can be taken to maintain the asset until a planned production stop, when remedial work can be factored vin with minimal disruption to operations. Consequently, failure detection becomes woven into the daily fabric of a maintenance programme, decision-making is better informed, and assets can be maintained to ensure optimum productivity.
For those companies which have embraced digital condition monitoring (CM), the operational benefits can be immediate and the return on investment swift.
Case study – Highland Spring Group
Background
Highland Spring Group is the largest producer of naturally sourced bottled water in the UK.
It operates with highly critical assets throughout its manufacturing plants, including blow moulders, rinsers, fillers and labellers. If one of these assets goes down, production comes to a halt. Therefore, it is key that the health and condition of these assets is continuously monitored and maintained to the highest standard.
To ensure the assets are running to their optimum and the site doesn't suffer unexpected shutdowns, Highland Spring Group selected AVT Reliability® to assist with its CM journey, with the goal of increasing plant reliability and protecting

these critical assets. The project aims were to:
Increase productivity
Extend machinery lifespan
Optimize the periodic maintenance programme
Reduce machinery maintenance expenditures
Product selection
Following a site survey, AVT Reliability® engineers advised that the best-suited CM technique to increase plant reliability was vibration analysis using Machine Sentry® Online. MSO-1 is ideal for vibration monitoring on continuously running, highly critical assets. The data being recorded is trended in real time, which allows remedial works to be carried out during a planned outage. Readings are automatically uploaded to the cloud-based platform, Machine Sentry®, and secured to ISO27001, one of the most widely recognised international standards for industrial supply chain security. As the platform is cloud based, engineers are able to analyze and report on data within minutes, not days, wherever they are in the world. Al asset health and analytics are completed in the system, meaning all data remains in one location.
MSO-1 in action
In January, the MSO-1 system at Highland Springs Group generated an email alert, which identified increasing vibration levels on the outfeed start wheel bearing. This email alert allowed engineers to take action and investigate as soon as possible, before the situation got out of hand. Following analysis the conclusion was reached that the vibration increase was due to a possible bearing issue. Bearings had not been replaced since 2003. As the fault was found early, further damage to the asset was prevented. If the fault had gone undetected, there could have been catastrophic damage, resulting in a more expensive repair and extended plant downtime.
Benefits
MSO-1 allowed engineers to analyze the data collected and predict when a failure was going to happen. The engineers at Highland Spring Group were then able to plan scheduled downtime and complete the planned work scope within three days, saving 48 hours of repair time, amounting to a total of £16,800. When the cost of the Machine Sentry® system is removed, the actual saving is £10,300 after this one incident alone.
David Simpson, Site Engineering Manager for Highland Spring Group said: "To assist our goal in achieving a world class engineering department, the biggest area to improve was to reduce reactive maintenance and supply our operation customers a reliable preventive maintenance schedule, ensuring machine up-time is increased to meet our growing marketplace demand.
"MSO-1 was chosen and installed with almost no disruption to our production line. The benefits are huge, with the early warning reports identifying potential issues and reporting recommended actions, which we add to our weekly maintenance plan and rectify. MSO-1 will be my option as we roll this excellent analysis tool out to other production lines."
Digital CM technology is the logical conclusion of the cultural shift from reactive to proactive maintenance. And with its price becoming increasingly competitive even as it becomes more sophisticated, companies of any scale have the opportunity to make unscheduled downtime a thing of the past.
Oliver Pogmore
Oliver Pogmore is Sales Director at AVT Reliability®. With over 40 years experience helping companies improve reliability, AVT Reliability®is a market leading plant reliability specialist, employing more than 100 professional condition monitoring engineers at its offices throughout the UK and Europe.
https://www.avtreliability.com/