Achieving success amid a labor crisis By Richard Teste
A labor shortage of 500,000 workers will cost the manufacturing industry $1 trillion by 2030. Though this has long been a concern amongst manufacturing leaders, today's environment has created new challenges as the baby boomers who have dominated the manufacturing industry are now retiring in record numbers. This leaves manufacturing leaders questioning if digital generations will embrace factory work as the generations before them did.
2.6 million baby boomers are nearing retirement age in the manufacturing industry alone, leaving a gap that millennials and Gen Zers don't have the experience or numbers to fill. The factory is undergoing a transformation of its own with advances in technology, which further contributes to the challenge of finding skilled workers.
Why does this matter?
Each lost frontline worker costs manufacturers an average of $12,876, and manufacturing has seen the most significant growth in employee separations over the last year – quit rates are up 58 percent. Plants are facing increasing recruitment costs, salary expectations, and upfront costs like sign-on bonuses, but they aren't seeing results from these efforts. Leaders need to turn their focus to other solutions.
Solution:
The four pillars of modern manufacturing success
Manufacturers need to invest in solutions that will ease the harmful side effects of an ongoing labor crisis. The following four pillars are actionable ways manufacturers can make the most of their existing workforces and nurture their talent pipelines.
#1 Empower and engage frontline workers
The benefits of investing in your frontline employees are clear, but challenges often arise when instilling these practices in the workplace. Manufacturers need to reframe the way they speak to employees – current and potential – about frontline jobs. By empowering employees to view factory jobs as long-term careers rather than just means to a paycheck, management will encourage employee engagement and expertise on the frontline.
Managers can help employees realize their value and find satisfaction in a workplace where their voices are heard and their opinions are respected. Giving employees responsibility and tools to succeed on the frontline will only increase their commitment and engagement.
Employees who are emotionally committed to their job have a 17 percent boost in productivity and reduced absenteeism by 41 percent. They are also more likely to stay on the job, reducing employee turnover by 59 percent.
#2 Emphasize immediate productivity
Managers often focus too much on future planning instead of immediate problem-solving, causing delays in productivity. If managers emphasize immediate action, workers can make course corrections in real-time and accelerate productivity despite external challenges.
To accelerate and attack productivity head-on:
Leverage real-time productivity stats and health status reports so workers can see how their productivity measures up, encouraging workers to take initiative.
Acquire access to on-the-go troubleshooting where common issues arrive to trim expensive downtime costs.
Provide self-serving training tools that help frontline workers complete tasks to build a culture of continuous improvement.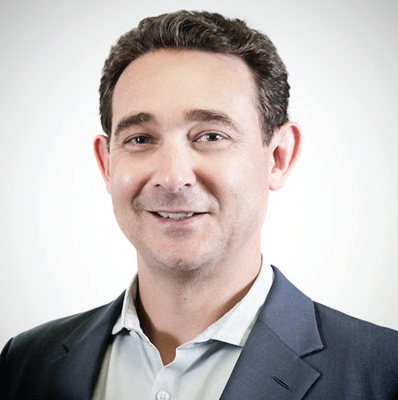 #3 Connect teams digitally
Historically, factory workers were hyper-focused on a small section of the production process, blind to the other parts of manufacturing and failing to maintain real insight into issues going on in other sectors of the factory. With this narrow-minded mindset, communication gets lost between teams, causing costly delays and inefficient problem-solving.
Sixty-eight percent of manufacturers have experienced higher production costs caused by communication delays. Fast, cross-team communication makes a real difference and ensures that workers can elevate problems and solutions to team members at all levels. This can also bring opportunities to build camaraderie and relationships that increase overall employee engagement.
#4 Simplify daily operations and toolkits
Employee engagement and productivity decrease with poor communication. Furthermore, 61 percent of manufacturing industry managers feel that using digital tools for communication can increase productivity.
When frontline workers have the ability to assess the context of a problem and its ramifications across multiple parts of the factory, they have more knowledge on who to consult and how to solve it. Digital devices that are intuitive, easy to learn, and frictionless can automate parts of the production process and help enable multiple parts of the business to communicate as one, while also helping workers take ownership of their roles and save skilled workers for tasks that challenge and excite them.
Digital communication tools can typically integrate third-party and custom applications for a fully connected business. Working together as a team helps the frontline worker feel empowered to take control of their lines, with more visibility to define and solve problems without upper management's involvement.
Revolutionizing the manufacturing industry
Though many may feel the need to cut back on spending during economic uncertainty, manufacturers need to invest in modern solutions that can help revolutionize the industry to ease the effects of an ongoing labor crisis. These modern manufacturing best practices can help teams foster a mindset of continuous improvement and support success on the manufacturing floor. By reprioritizing the employee experience, manufacturers can increase productivity, reduce employee churn and maximize their profitability.
For a list of the sources used in this article, please contact the editor.
Richard Tester
www.rzsoftware.com
Richard Tester is Founding Member & CEO at Redzone. Redzone deploys its social and coaching platform to manufacturing plants around the globe to enable frontline workers to communicate, collaborate and problem-solve right on the shop floor. On a mission to transform manufacturing performance by bringing dignity back to the frontline worker, Redzone's software gives frontline teams the autonomy they need to take ownership over their jobs and creates a culture of collaboration and teamwork among the entire plant. The company's 90-day hands-on coaching program sets the factory up for success, increasing plant productivity by nearly 22 percent and decreasing employee turnover by 32 percent.