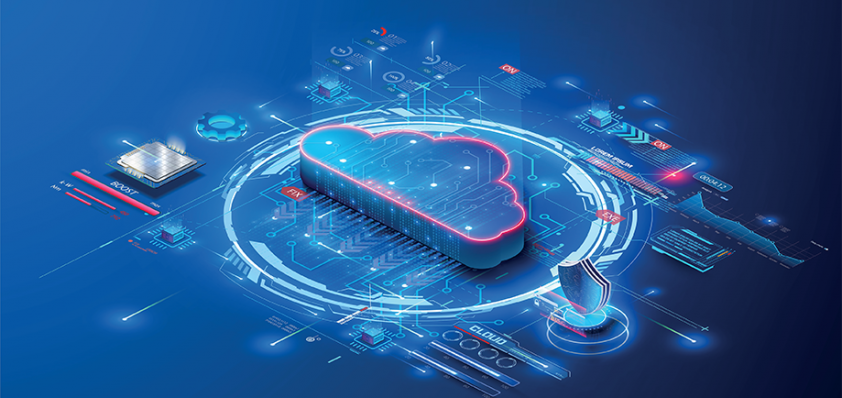 The unprecedented rate of employees that suddenly needed to collaborate remotely has forced many organizations to turn to cloud-based applications and various communication technologies as a means of survival. This trend is expected to increase over the years according to Gartner, which estimates that by 2024, more than 45 percent of IT spending on system infrastructure, software and business process outsourcing will shift from traditional solutions to the cloud.
Part of this shift means that organizations need to become more agile than ever before. They must adapt and meet demands placed on their infrastructure, while still offering an optimized and seamless user experience. Therefore, IT service providers must be able to offer their customers technology and access to applications that deliver on this promise simply, consistently and cost-effectively.
Communication and collaboration technology will continue to help enable flexibility and productivity across organizations. But, in the future, this will also include greater access to automation and business process management (BPM) technologies, especially for SMBs. Rob Hancock, Head of Platform at Giacom explains how the role of the channel has evolved in supporting end-users through their transition to the cloud, and what the future holds for MSPs who want to add more value to their customers' cloud adoption.
Accelerating to the cloud
Even prior to Covid-19, there were many key reasons for businesses to consider a move to the cloud. For instance, flexibility and agility continue to be fundamental drivers for businesses to make this digital transformation, and this has only been accelerated by the pandemic.
Consider this example, traditionally, with on-premise solutions, there are a variety of costs associated with server maintenance, back up and periodic upgrades. However, a shift to the cloud takes away the aggravation or cost of maintaining servers and applications on-premises. With regular updates and cloud support available 24/7, the many benefits of simply moving to the cloud far outweigh the pains of using legacy technologies. As such, if MSPs aren't already selling cloud applications, now is the time to reconsider and work with a strong, proven CSP to help develop a cloud proposition and sales strategy.
Diverse portfolio offerings
For MSPs offering cloud alternatives, it's not just about meeting a client's immediate cloud needs. Working with the right CSP will enable its partners to add valuable options to its portfolio and identify areas for improvement and further sales. CSPs can also offer MSPs and their clients training and 24/7 support; access to a raft of cloud solutions, including backup and security; and these cloud offerings can significantly help to extend their business model, adding much needed new revenue streams.
Cloud is an ever-changing model too. And, it's the role of CSPs to work with the channel to help partners keep up to date with the latest technologies and ensure access to the latest products, training and sales collateral that will enhance their customers' businesses.
Automation is key
For many organizations, the desire for agility stems from a need for business resilience and to stay competitive. This is especially important in today's economic environment, where organizations focus on balancing a reduction of costs against managing operational complexity across their IT estates. As the uptake in cloud accelerates, organizations, especially SMBs, will start to explore how they can interlink various technologies via APIs to improve business processes and drive greater business value across their organizations. For example, linking accounting CRM and manufacturing systems and more. This automation of processes (e.g. BPM) presents a great opportunity for the channel to deliver more value.
The cloud isn't just about keeping business information stored online – MSPs' roles will evolve and they will need to demonstrate how they can help customers to automate aspects of their operations. By business applications for their customers to automate processes and connect systems together.
Further, with analytics tools, such as Power BI, MSPs can bring data from multiple platforms together and express this information across various dashboards for clients to draw insights on. By helping clients form a holistic view of data from connected applications, partners can become more forward-thinking and innovative, enabling them to drive a different kind of value for clients, that allows them to unlock new revenue streams. Long-term, it positions the MSP as more than just a tech supplier.
Added education
With the opportunity of being able to offer new services to clients, comes the wider need for the channel to become better trained and educated around automation too. So, if the channel wants to tap into revenue here, it must upskill itself in order to advise its customers how to benefit from integrating various cloud applications in the most effective way.
As part of this, MSPs need to shift their thinking from server maintenance, replacement and upgrades, towards adding business value by integrating cloud applications into their sales model.
Importantly, though, it's crucial to acknowledge the need for relevant hardware, connectivity, collaboration and voice will not go away. Selling these tools and applications remains a dominant market; but further down the line, automation and opportunities for BPM technology will grow.
Conclusion
The opportunity for the channel remains in the cloud. But, in the future, MSPs will need to consider how they can derive profit from not just the fundamentals of cloud – e.g. voice, data, storage, collaboration, backup and security technology – but also through selling automation and BPM-based technologies, to help drive innovation, business efficiency and productivity across organizations.
MSPs can now personalize the customer experience even more than before; differentiating themselves to stand out from the crowd by providing additional value via the cloud. Their role is to make their customers more efficient, and by utilizing automation to make digital software even more streamlined, the channel can unlock additional benefits for customers during their cloud journey.
For the sources used in this feature, contact the editor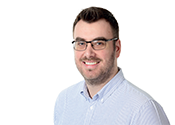 Rob Hancock
In 2020, Giacom, DWS and Union Street became part of the same group of companies, bringing together three channel leading solutions – telecoms, cloud software services and cloud billing. The aim is to be the leading technology platform for partners, making it really simple for the channel to train, enable, sell, deliver and support small business customers in seizing the incredible opportunity in cloud and comms. Together, the combined channel proposition, platform expertise, market know-how and 6,000 channel partners of Giacom, DWS and Union Street are a powerful combination. No-one is better positioned to help the channel do truly amazing things for the UK's small businesses and the technology vendors that serve them.
https://cloudmarket.com/