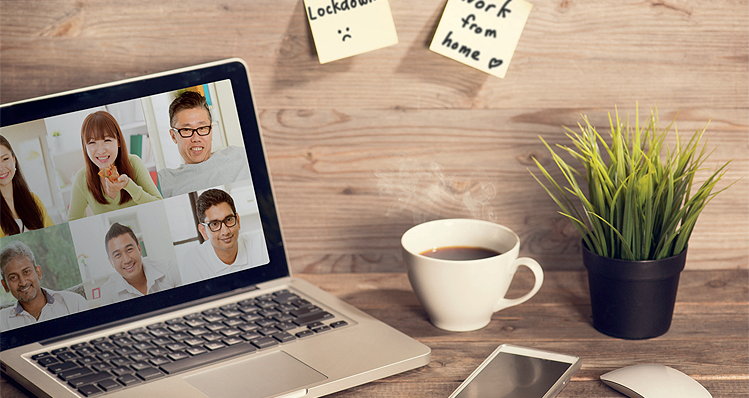 Addressing enforces business transformation
Coronavirus lockdowns apart, the need for business transformation through downsizing, upsizing, being more agile, opening a temporary facility and/or rationalising operations to improve efficiencies and cut costs has not gone away for some companies.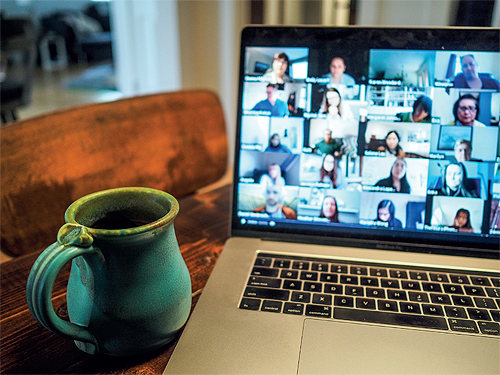 The spotlight is very much on it in this era of Covid-19 and sudden, enforced re-thinking of how best to operate. And although business is booming for some manufacturers, it's a case of 'getting by' for others. Added to the mix are thoughts of re-homing manufacturing in the UK as the attraction of manufacturing overseas fades for a number of reasons.
What Covid-19 has done for business is to force rapid transformation in the guise of WFH – working from home – and working from temporary hub offices that might become more permanent. Clearly, not everybody in manufacturing can work from home or commute to a hub, but office-based workers often can and it's an area where profit margins can be protected or enhanced.
What we are currently experiencing is a large-scale social and business experiment in remote working, including a change to more flexible hybrid ways of working.
Enforced business transformation like this has come with a silver lining: it's been shown to work and not require expensive consulting fees. This can be attributed to WFH along with mobile computing and mobile telephony – generally as part of a cloud solution – and the willingness of all involved to make business change happen as quickly as possible.
There is another type of transformation, where companies change tack to offer a new type of product or service, and/or move their sales online, but this article is about technology-enabled business change forced on us through the Covid-19 pandemic.
Cloud computing – public, private or hybrid?
Cloud computing via a 'public' cloud is a typical enabler of WFH, other alternative place of work and business transformation, but it's not the only one. There are public cloud/private cloud (internal network) hybrids, and private cloud only solutions.
A public cloud – AWS (Amazon Web Services) is an example – allows a business to move to cloud computing at lower cost compared to setting up its own private cloud. In the latter case a business uses its own dedicated server – or a rented dedicated server outside the business premises – instead of sharing server space from the likes of AWS.
There is a business case to be a made for both, and for the hybrid combination. All three require an internet connection, with WFH or a new hub set-up necessitating a look at 4G or 5G connections as an alternative to fixed-line broadband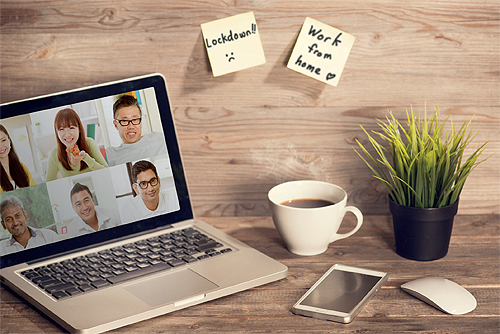 connectivity. For employees on the move, a 4G or 5G connection is an absolute must.
Connecting to the cloud
Staff can use work-dedicated laptops/desktops, tablets, smartphones or thin clients (also known as dumb terminals) for connecting to their work in whatever cloud option their employer is using. These devices will typically be purchased or rented by the employer organisation.
Renting is a way of rapidly setting up a more mobile, flexible operation without the upfront costs of equipping staff with purchased equipment. It also allows for greater business agility, especially if, going forwards, business conditions mean that fewer devices will be needed. Likewise, short-term (e.g. one month, on a rolling basis) 4G or 5G contracts ensure that longer term contracts are avoided.
Setting up a temporary or new work base, 4G or 5G connectivity means no wait for fixed line installation and associated costs. If a router is required, a private mobile hotspot, also known as a MiFi, can be purchased or rented.
Mobile computing device users don't use their own data allowances when using a mobile hotspot. They don't even need a data SIM card in their device, or a dongle for their laptop. The card is in the (password-protected) MiFi, which typically allows up to ten users at a time to access the internet and thereby their work on a cloud solution.
Other considerations – and risks
Traditionally, business transformation initiatives have involved time spent on ensuring staff 'buy-in' to new ways of working and how well staff 'bond', or work seamlessly together, when working remotely. Covid-19 lockdowns have seen such steps skipped.
How WFH staff communicate by voice and messaging will need to be addressed. Using their own personal smartphone number carries risks, including giving the number to people the user doesn't know, and inadvertently inviting scam calls. A cloud, VoIP-based phone app addresses the risks and can use a landline-lookalike number with an area code that's local to the business but can be used anywhere locally, regionally, UK-wide or anywhere else in the world.
VoIP-based phone apps – AllTalk is an example – mean that employers don't have to pay for a new smartphone for a dispersed workforce. The apps come with group messaging features and can be used via a computer, tablet or an employee's own personal smartphone. They also mean that phone communication between staff, between staff and head or regional offices, and between staff and customers/suppliers/partners/freelance workers, can be made at very low cost; often free.
Securing the data/information of mobile and remote workers is a must. Using personal smartphones and other personal devices (tablets/laptops/desktops) for connecting to work in a cloud carries risks to the company's data or information that staff are working on. IT managers around the world have expressed their concern at the practice, with viruses etc on personal devices a top concern. It's an issue that needs to be addressed before, during (or after, if it has not been addressed by then) business transformation.
Cloud solutions – public, private or hybrid – can be protected, to a greater or lesser degree against viruses and ransomware, by security software, but the fewer opportunities for infection by personal devices the better.
A final word
Predictions of the death of the office may be exaggerated, but the trend towards a more mobile workforce and, with it, ways to transform how a manufacturer operates – and perhaps, transforms its prospects – is expected to continue.
Business transformation increasingly looks like an ongoing, flexible process rather than the one-off 'big bang' change that it used to be, especially with a need to respond rapidly to sudden major threats including a changing business climate.
Matt Bennett is UK Managing Director at Cellhire plc, a leading global service provider of mobile communications that offers an easy way for businesses to stay connected. Established in 1987, the group has offices in the UK, USA, France, Germany and Japan. Partnering with network operators globally, Cellhire provides short and long-term mobile communication services to leading companies worldwide.
www.cellhire.co.uk
www.cellhire.co.uk/work-from-home