A community effort
Founded by CEO, Alan Lusty in 1990 with a vision to create a one-stop-shop for engineering services, adi Group has grown from a single-disciplined engineering business executing electrical installation, into a multi-disciplined service partner
With a mission to grow as a profitable group that adds value to its customers' business, maintains a safe ethical working environment and is an organisation that people aspire to work for,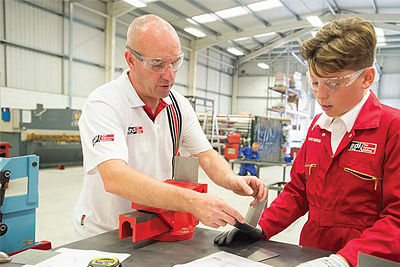 adi Group operates as a highly regarded engineering services company that manages 23 operating divisions, across 17 companies that employ in excess of 500 people.
"When we started the business, we saw a gap in the manufacturing market for engineering services. Today we are still an engineering company with around 95 per cent of our business focused on the manufacturing sector. The intention behind founding the company was to provide a one-stop-shop for engineering, but of course, there is no company in the world that could start on day one by providing every service that you could imagine," Alan explains.
"We started with a business plan to add a new discipline to the company's service portfolio every 12-18 months. adi Group began in the field of electrical installation, while in our second year we added electrical design, which was followed by the manufacture of control panels and by the company's fourth year we began to write control software. As a result, after only six or seven years we had developed a one-stop-shop for electrical engineering as a service."
Following successfully building a strong base in electrical engineering, the adi Group quickly began to add mechanical disciplines to its expanding service portfolio and after only a further six to seven years, the company 51was in a position to deliver a full suite of mechanical solutions.
Today around 70 per cent of the Group's clients are comprised of well-known international businesses, while the company operates as either a first tier supplier or a partner to some of the largest manufacturing companies in the world.
After several years of investment and continued development of the business, adi celebrated its 25th anniversary in 2015. Key to reaching this important milestone was the company's highly-skilled and professional workforce, as Alan reveals: "There are presently around 500 staff in the business and I would say that 95 per cent of those can be called skilled and qualified people, based across the UK and Ireland. During July 2015 we got as many of our staff together as we could to celebrate the 25-year anniversary of the business. We are very much a people-focused business and when I talk about investment, I am referring entirely to the investment in our staff and in training. We do not have any products because we provide a service to industry so it is our people that really drive the business forward."
As part of its continued dedication to growing the business and developing hands-on skills throughout the manufacturing and service industries, adi Group has taken a leading role in providing apprenticeship opportunities and creating new multi-disciplinary qualifications in association with local schools.
During September 2016 for example, the company announced that it had introduced a new initiative in association with North Bromsgrove High School designed to revolutionise the future of engineering in the UK and help young people into the manufacturing sector.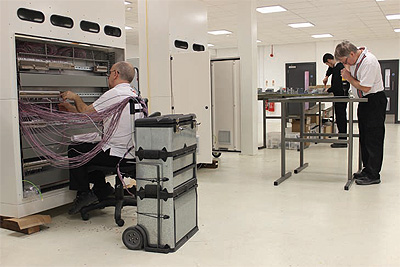 Aimed at those students who are potentially looking toward a hands-on engineering career, the pre-apprenticeship qualification offers practical experience and employability skills, while occupying ten per cent of their overall GCSE curriculum time. The pre-apprenticeship is the first of its kind in the UK and will help to close the skills gap by introducing and inspiring young people to the exciting opportunities offered by the engineering sector.
"The UK is known for its world-class engineering, and we're committed to inspiring the next generation of hands-on engineers in order to help address the skills gap.
"Furthermore, we believe our pre-apprenticeship qualification is creating a comprehensive model which other schools, employers and members of Business in the Community will be able to replicate. Our hope is that in due course, similar qualifications will be implemented across the country, raising youth interest in engineering throughout the UK," Alan says. "We are excited to be launching this new initiative with North Bromsgrove High School, and improving access to and awareness of engineering as a lifelong career."
Due to its proven reputation for delivering skilled development and continued leadership, the Group was shortlisted for Strategy and Leadership in the The Manufacturer MX Awards for 2016.
Making the awards shortlist demonstrates the company's ability to endure challenging market conditions and furthers the Group's presence in the market. While this kind of recognition is indeed welcomed by the business, during the coming years the company will continue to develop the skills of its workforce and the wider community to drive the business forward.
"During its history, we have experienced three recessions with the most recent being the worst, but through each recession, we have actually grown faster than we have when the market is doing well. I think that is because of our focus on where the business is going, our strategy and how we will bring our team with us on the company's journey," Alan concludes. "Over the past five years, we have quadrupled the size of the business both in terms of turnover and the number of people in the company. That is something that we are very proud of and last year we grew by 26 per cent to £73 million. By 2020 we will aim to have doubled the size of our business again – we don't grow in small bites because we have been planning the growth of the business for the last ten years and know what we want to achieve."
adi Group
Services: Multi-disciplined engineering services