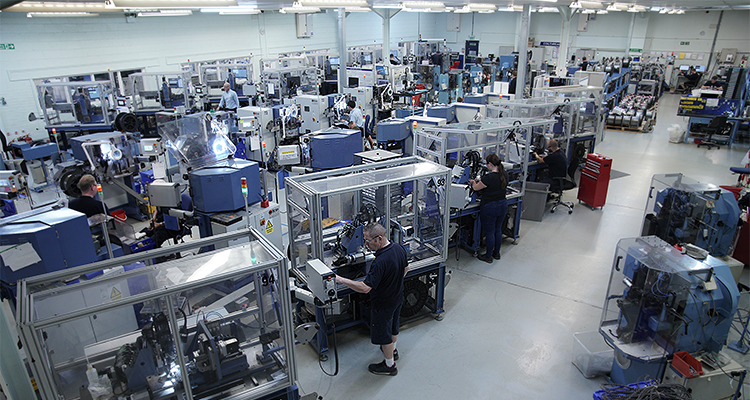 Advanex Europe's expertise stretches back almost a century
In the 1930s, the Kato family established their initial business in Japan in the form of a humble spring factory in Edogawa-Ku, Tokyo. Kato Springworks, as it was known, steadily grew organically for the following three decades, until it was floated on the Japanese Stock Exchange in 1964, paving the way for global expansion.
"The 1970s saw KATO Spring, as it was known by then, establish its first locations in the United States of America and Singapore, as well as another large factory in Niigata, Japan," said Advanex Europe Sales and Commercial Director Neil Watson. "However, the story here in Europe started in 1988 when the business founded KATO Precision in the UK. Five years later, it acquired Senior Entex Ltd, which formed KATO Entex, and became the second of the two organisations which would eventually merge to create Advanex Europe, when the company changed its name from KATO to Advanex Group in 2010."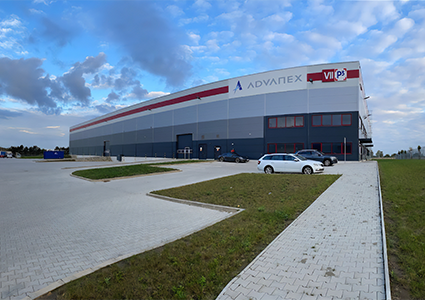 Throughout the noughties, the business expanded across Asia with three locations in China, as well as sites in Thailand, Vietnam, India, Indonesia, and Hong Kong. "The real growth that led to the company's global presence today, came from a strategy to localise plants to newly established electronics manufacturers around the world. That way, when Canon, for example, opened a new factory somewhere, we could be there as a local supplier of materials. This has always been a priority for the larger players, as shorter supply chains present lower costs and risk. It is this global capability and footprint which is now proving so attractive to customers in the Medical Device and Automotive markets. Over this period the group's capability expanded to include wire forms, pressings, stampings, deep drawn and machined parts, complementing a comprehensive range of springs, this established Advanex as a major player in the supply of precision metallic components."
Advanex established its UK locations with products such as its signature KATO wire thread inserts – recently rebranded as KATO Advanex – widely used for creating stronger joints in aluminium, magnesium, and other light alloys.
In the 1940s, when wire thread inserts were being developed, they were designed with small tangs to make the fitting process easier. These tangs then had to be broken off and recovered, especially in the case of engine and aircraft work: "A modern aircraft engine," Neil explains, "typically has 3-4000 of these inserts installed during assembly and the engine cannot be certified until every last tang has been accounted for, and any remaining tang or debris would be considered FOD (Foreign Object Debris) and this can cause extensive damage to aircraft engines.
"In response to this challenge, KATO devised a new approach that no longer required tangs to be used and therefore removed the need to retrieve them. This was a real game changer and so the Tangless® insert was born. In the 1980s, we introduced these Tangless® inserts to the market. In place of the tang, Tangless® features a drive notch that cuts the installation time of each insert from a minute down to a matter of seconds. The KATO brand became synonymous with this product. Now Kato Tangless® inserts manufactured by Advanex are considered the gold standard around the world and are used by engineers in many demanding applications where reliability and performance are critical.
"There is a great deal of reputational value in the KATO brand built over many years, however use of this brand by Advanex had declined over recent years, so we have recently partnered with a digital marketing company – Forge – who have created a structured campaign along with a specific product website to help us regain ownership of, and reassociate the KATO brand with Advanex.
"One of our more niche success stories would be Advanex's involvement in manufacturing the sliding clips featured on floppy disks," Neil continues. "During the height of disk production, the majority of the world's supply of these clips was manufactured in our factory in Southwell, Nottinghamshire. When you consider how many were produced across the planet at a time, it was great business for a number of years."
In 2018, Advanex Europe opened a new facility northeast of Prague. This Czech Republic base was the third piece of the puzzle, sitting alongside its two sites in the UK, and was purposefully selected with a great geographical purpose.
"We chose the Czech Republic based on its superb central European location. Increasingly so, this region has been enormously popular among the pharma, medical, and automotive customers that we serve. Now the uncertainty around Covid is subsiding, the facility is growing quickly, already producing high volume springs and pressings for medical devices and automotive customers. Now, we often develop product in our Bilborough facility before transferring the volume production to either Prague or another Advanex facility.
"Coordinated by our headquarters in Japan, the global business is now focused on the worldwide supply of precision metallic components to high integrity markets such as aerospace, medical devices, automotive, and consumer electronics.
"We are also starting to see potential for Advanex in electric vehicles, silicon wafer manufacture, and power generation. On the KATO Advanex insert side of the business, aerospace companies like Rolls Royce, Pratt & Whitney, Airbus, Boeing, and Safran are really driving strong growth, and this is set to continue. We serve the global demands of these type of customers and others through our ever-growing international network of distribution partners.
"We also have an initiative to grow our distribution network for standard products globally, in order to broaden our reach from both geographical and market perspectives. Our US-based strategic distribution partner, Kato Fastening Systems, have done wonders for our exposure to the aerospace and automotive markets in North America and now we plan to emulate that success across other markets and other regions.
"Overall, across all the regions we cover, we are seeing strong growth within contracts that we already hold, alongside a wave of new opportunities. It's really a combination of organic growth and proactive business development, all being driven by clear strategic leadership from Japan. We cannot forget the huge contribution that our digital marketing campaign has made and will continue to make.
"During Covid, there was a significant shift to people looking to solve their procurement issues online, so our partnership with digital marketers, Forge, is aimed at making sure Advanex are in the best place possible to leverage that.
"As for Advanex Europe, we have developed a five-year plan to hit £50 million sales by 2031. To deliver this, the management team have created a roadmap of strategic activity, which will drive everything we do. This includes everything from developing our capabilities to increasing our capacity, and so much else. But," Neil concludes, "recruiting and investing in our people and implementing new world class processes and systems are going to the key elements in our continued success."