Hot off the press
A family run business that has specialised in presswork since 1947, AE Oscroft has diversified its service offering considerably in recent decades, delivering high quality support to customers from a growing number of industry sectors
It was in 1947 that Arthur Edgar Oscroft founded the company that continues to bear his name, AE Oscroft, initially producing presswork metal parts from the rear of his home in Redditch.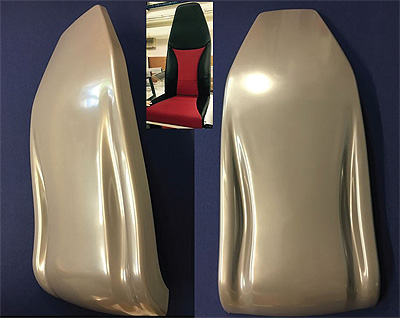 Thanks to the invaluable support of his wife Dorothy and later his daughter Diana, Arthur was able to expand the business within its original location to the point where it had as many as six power presses, numerous hand presses, drilling machines and ancillary equipment. By 1965, it was time for AE Oscroft to spread its wings, moving into a 9000-sq. ft. two storey facility.
As the business flourished, the second generation of the Oscroft's came onboard, with eldest son Ian joining in 1957 and brother Chris following in his footsteps in 1961, after the completing of a five-year apprenticeship in machine tool making at Archdale Machine Tools. The third generation would later take their places within the family firm, with Ian's two sons Guy and Tim joining in the early 1980s, and Chris' son, Chris Jnr, in the early 1990s. Throughout all of this, AE Oscroft continued to steadily add new products and technologies to its service offering, and today offers a complete, bespoke service in the design and manufacture of pressings, welding, value added assemblies and prototypes in a diverse range of materials.
"I think when you look back at our growth and success over the years it really comes down to the values we have always had as a family with our desire to help people and deliver beyond expectations, whether they are customers, suppliers or employees," begins AE Oscroft Managing Director, Chris Oscroft. "We have carried forward the spirit that was first instilled within the business by my grandfather and this has helped AE Oscroft remain strong for so many years. We have always believed that what makes a business successful is the way it not only prospers, but also the way it deals with challenges as they arise, and we do this by leveraging three generations of knowledge and expertise."
Historically a subcontract presswork supplier of components to the automotive industry, it was through this work that the company became well versed in supplying to a highly demanding, fast-paced sector, as well as the vital need to be able to work flexibly and with new types of material. "What we have decided to do in more recent years is take the expertise we have picked up working with automotive customers and transfer this into other industry sectors to deliver challenging projects with tight turnaround times seamlessly," Chris states.
A good example of the above that comes to Chris's mind involved the company being tasked with the production of a special rail seat in triple tempered aluminum for a particular customer that was, at the time, finding the project to be non-viable due to the cost of the process and its 21-minute cycle time. "What we did in this instance is sit down with the customer, run a number of simulations and devised a way of using conventional pressing methods to essentially re-develop the product for the customer," Chris explains. "The end result was that we were able to reduce the cycle time down to just two minutes and do so at a quarter of the previous cost. Since then, the customer has managed to secure a number of contracts that will result in the installation of thousands of these new seats."
In 2013, the company made arguably its most significant move to date, relocating its operations to a new 53,500-sq. ft. facility, and in the process investing a considerable amount of capital into its machine capabilities. One of the biggest additions has been a £1.5 million Servo Press with a 630 tonne capacity, which joins a range of CNC presses down to 25 tonne capacity, two CNC millers, robot welding facilities, spot welding and projection welding tools, a fully operational tool-room, a quality centre, a full consultative prototype service and a fleet of branded vehicles. When placed under the same roof, this suite of services has helped AE Oscroft become a veritable one-stop-shop for its customers.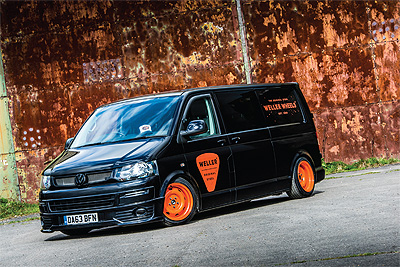 "Other specialisms we are looking to introduce or expand upon within our facility include non-destructive testing welds and five-axis laser cutting, the latter of which is a service being increasing requested by our customers," Chris continues. "We have made a very concerted effort to deliver a product that is wrapped up with a comprehensive design, development, testing and quality service offering. This is allowing AE Oscroft to become better integrated into its customers' projects at an earlier stage, and in turn making us better equipped to deliver greater value throughout the process."
Another large part of the business that we would be remiss not to mention is the manufacture of steel wheels, which became a key facet of AE Oscroft following its acquisition of well-known UK manufacturer Weller Wheels. "What we saw in Weller Wheels was the opportunity to address some of the issues that exist today when it comes to the mass production of aluminum wheels by relaunching the brand as Europe's only low volume manufacturer of steel wheels, built from scratch using traditional methods," Chris says. "Not only do aluminum wheels all look very similar, they also present the risk of experiencing a catastrophic failure when curbed, whereas steel wheels look unique and they also provide increased safety properties. What an important brand like Weller Wheels allows AE Oscroft to do is design, develop, FEA test, physically test and integrate with customers to develop bespoke, added value solutions to suit their needs."
Going forward, it is Chris's intention to retain the company's strong presence within the automotive sector, developing in line with its customers as they navigate through a rapidly changing industry. These changes have resulted in AE Oscroft becoming increasingly involved in electric vehicle manufacturing, an area where it has a fair amount of experience from its days supplying the Formula E CX75 project and working with some of the big players in the development of electric vehicle batteries. Today, it finds itself playing an important role in assisting in the evolution of said batteries, working to create better life cycles and achieve better costs.
AE Oscroft
Products: Presswork manufacturer and supplier