Expert engineering
Indian engineering company, Aequs is on track to increase revenues ten-fold in the space of just five years, with ambitions to build upon this further still in the years to come
In Latin, the word aequs translates into equal, specifically suggesting a partnership between equals. The word is also the name given to one of India's most dynamic precision engineering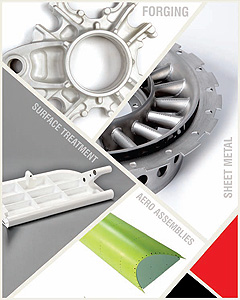 companies. With a portfolio of instantly recognisable customers, including Airbus, Baker Hughes, Bosch, Honeywell and UTAS, Aequs specialises in precision machining, sheet metal manufacturing, aerostructure assemblies, closed die forging and special processing, primarily for the aerospace, automotive, and oil and gas industries.
The origins of the company stem from the establishing of engineering services company QuEST in 1997, which was co-founded by Aequs Chairman and Chief Executive Officer, Aravind Melligeri. Over the better part of the next two decades QuEST would build up considerable expertise in engineering and manufacturing, ultimately leading to the Aequs of today being born in 2014, when it was separated and rebranded in order to clarify its position as one of the market's leading manufacturing experts.
"The business has undergone tremendous growth in terms of its manufacturing operations in the last five years alone," Aravind begins. "In 2012, it was responsible for approximately $10 million in turnover, and this year we anticipate declaring revenues in excess of $100 million. The reason behind this growth is that we offer an excellent value proposition for our customers, which we have forged by proactively increasing our capacity and capabilities in response to industry demands."
Aequs' main facilities are located within the Aequs Special Economic Zone in Belagavi, India, while its activities within its home country currently extends over 600,000 square feet of facilities. Internationally, the company also has its base in Texas, United States, as well as several locations across France.
"The growth strategy that we have pursued to date has been very much focused on investing in capacity and capability," Aravind continues. "Our original increase in capacity was in order to absorb the large work packages we were being presented with in India. At the same time, we knew we wanted to bring Aequs closer to our customers, while also introducing greater capabilities to our own ecosystem. This combination of goals resulted in Aequs becoming a global entity, supported by a global supply chain."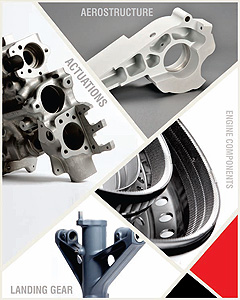 At present, much of the demand being experienced by the company is coming from the aerospace sector, particularly commercial aerospace, which is undergoing something of a boom period with a record backlog of orders across the world. "In the aerospace sector two things are a must for any manufacturer, one is that it must be able to guarantee quality and second it needs to be able to ensure on time delivery," Aravind says. "We partner with only the best when it comes to machine suppliers and work in close harmony with our entire supply chain to ensure that our customers receive the service and products they demand, when they need them. We recognise that machining is our core specialty, so what we do is partner with those companies and individuals who lead their own fields of expertise in order to build an efficient, fluid ecosystem, which again is a really high value proposition for our customers."
The appeal of such a proposition was witnessed in May 2016, when Airbus contracted Aequs to supply over 100,000 titanium machined parts for its A320neo programme. The parts will be delivered to Airbus' plant in Toulouse, France, where they will be assembled onto the pylon structure, which is used to mount engines onto the aircraft wing. The 107importance of this project, one of the largest of its kind to ever be awarded in India, is such that it positions Aequs for substantial growth as a Tier-1 supplier to Airbus.
In 2017, Aequs plans to add a further 300,000 square feet of floor space across its facilities in order to support its own growth. This follows a pattern where the company has routinely been adding approximately 150,000 square feet of floor space per year over the last five years. Increasing its size allows the company to position itself to achieve its bigger goal, which is to achieve revenues of $200 million by the end of the 2020 financial year.
"Our order book is solidly booked as far as the remainder of 2017 and 2018 is concerned," Aravind states. "We do our best to take a long-term view when it comes to our growth and strategy for the future, and what we find is that this gives us greater clarity as to where we need to invest and the direction our plans need to take. Our focus at this point in time is to work towards our target of achieving revenues of $200 million by the end of 2020, which we believe we are well on track for. Then, as we get into late 2018, early 2019, we will be putting into place our 2025 plan. We look to have a new plan in place every five years, giving us a visible timeframe to work towards, and I think everyone would agree that we have become very adept at achieving our aims."
Aequs
Services: Precision engineering