Aerotech Peissenberg GmbH & Co. KG
A class of its own
Aerotech is expanding geographically, with the manufacturer of parts for aircraft engines opening a new plant in Mexico that will help the German-based company implement a major contract with GE Aviation
Work has continued to pile up for Aerotech over the past few years. Its customer base expanding, the manufacturer of components for aircraft engines is one of the most valued partners of OEMs like Rolls-Royce, Safran, GE, and MTU Munich. It was the latter that formed Aerotech in 1970, which, back in the day, was used as a production site for the manufacture of parts for marine and military diesel engines, and, later, for commercial engines.
"Gradually, we started looking for opportunities to become independent and win business from other OEMs," begins Bernd Kretschmer, VP Sales. "In 2005, we opened a production facility in Czechia and eight years later, we entered a joint venture with an English company called Abbey Metal Finishing, forming ATFIN – a business that specialises in carrying out chemical and electrochemical etching of parts using both semi-automated and automated processing. As of late, we have set up another joint venture, this time with Mexico-based Grupo Punto Alto to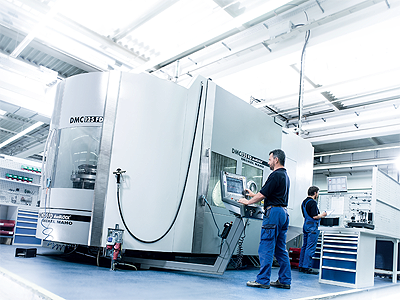 create AT Engine Mexico and we are looking to open a new facility – AT Engine Mexico – in the country in the fourth quarter of 2019, with parts being shipped from mid-2020 and onwards," Bernd discusses the most important milestones reached by Aerotech.
The foundation of AT Engine Mexico was the result of Aerotech winning a major $2.3 billion-contract with GE Aviation until 2034 that will see the company manufacture HP compressor blisks, spools, and HP turbine disks, as well as manage the supply chain and establish and oversee all special processes required for the production. "It was a remarkable achievement for us to win the contract, because this was the first-time GE decided to outsource this function, which is rightly considered its crown jewel," Bernd enthuses. "The Mexico facility will employ around 450 people and generate revenue of approximately $200 million, which will enable us to double in size."
Aerotech plans to turn the site into a one-stop-shop where the entire volume of the parts will be handled. Bernd explains: "Because Aerotechwe know the exact type of components that need to be manufactured, we will customise the facility to be able to perform the sophisticated and complex tasks related to the production process. For example, we will be using friction welding to create complete spools and also incorporating electrochemical etching and blue-etch processes."
Michael Kern, CEO of Aerotech, joins the conversation: "We are also adopting advanced turning capabilities in one machining operation. Our idea is to practically transfer our know-how from Germany to Mexico in the spheres of milling and turning operations, which are really high-tech processes that will be introduced to that part of the world for the very first time. It is also incredibly positive to see how many people are interested in joining the company and working for us, so we need to initiate a rigorous recruitment process to ensure that we appoint the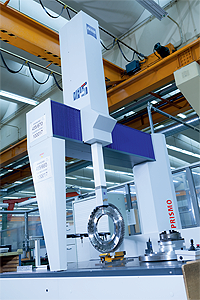 right employees that will lead us to success."
Bernd adds: "We trust fully in Grupo Punto Alto to help us with all the aspects surrounding the development of the infrastructure, the recruitment, and the legislation requirements we have to meet. The joint venture represents a perfect combination of a company that is an expert in parts manufacturing (us) and one that has proven itself time and again in setting up greenfield sites (Grupo Punto Alto). I believe that this complementation of our competences is what convinced GE to award us this contract."
"Speaking specifically of our recruitment policy, we intend on paying competitive and sustainable salaries to ensure high staff retention levels. In parallel, we will be offering our employees some clearly-defined career opportunities, creating development plans for each and every one of them," Michael picks up where he left off. "It is absolutely crucial to maintain a stable and high-qualified workforce, because the kind of products we are going to manufacture require consistency in their quality and we cannot afford to make compromises with our work standards. We have built a reputation for exceptional manufacturing and engineering capabilities and reliability, and we are willing to stay this way and even improve our skills in the years to come."
The pair now moves on to comment on the requirements the aerospace industry has for its suppliers, as well as the challenges the latter are currently dealing with. "Competitiveness, both on technical level and from a cost perspective, is the main factor clients assess us against. It is a global market we operate within and the customers do not really mind where the parts are coming from, as long as they are delivered on time. In order to be cost-competitive, it is not enough just to have access to high-tech machines and processes to make the components, but you need to have the right structure within the company and be prepared with a range of production solutions that make your manufacturing as lean as possible. For example, Aerotech has a centre of excellence here, in Peißenberg, supported by our facilities in Czechia and Mexico, which, when working together, give us all the knowledge and experience to manufacture and industrialise the parts," Bernd analyses.
Michael interpolates: "The highest risk for us and, as a matter of fact, for everyone else in the industry, is that not everybody can work at the same speed. It is easy to say how many parts are needed to assemble an engine, but if only one of these is missing, then the whole process is brought to a halt. Therefore, it is important for suppliers to work in synchronicity and show the same level of ambition and dedication to delivering a task and growing together."
In conclusion, Bernd and Michael express a shared expectation that the aircraft engine business will experience certain growth within the next five years. Bernd wraps up: "We are confident that we are in a good position at the moment. We are creating the required setups in the market, in order to be attractive for engine manufacturers, basing our production sites in locations that work best for them. Given the anticipated growth in the industry, we will double our efforts in serving our clients in the best possible way."
Aerotech Peissenberg GmbH & Co. KG
Products: Aircraft engine components