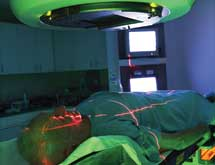 It appears to Aesco Electronics Inc. President Roger Engle that the Akron, Ohio-based company is emer­ging from the recession victorious, as "we're actually being inundated with new business at the moment," he reports. Thanks to its conservative financing strategies and expansive suite of services suited to a broad customer base, Aesco is well positioned to come out of the economic storm even stronger than before, and with some newly added quality certifications in place, the company anticipates a rise in profits this year as it enters into new markets.
"We like to think of ourselves as a full-service contract manufacturer," Engle says. "We are what you call a 'low volume, high mix.' We do a lot of different products unlike our larger competitors, who like to have less differentiation and higher volumes. We are a very flexible, very customer-centric organization. We've been known to platoon numbers of our people to a customer's location to build prototypes and assist in production right on their shop floors when required. It's a niche we have, and as we continue to grow, it becomes harder to remember that that's what got us where we are."
Aesco was established in 1949 as Akron Radio and TV, a local business serving the TV repair market, be­fore switching its name to Akron Electronics Supply five years later. In 1957, William Feth purchased the company and expanded it into other industrial markets. After a fire in 1979, Feth rebuilt the business and changed its focus from radio and TV repair to electronic components distribution. In the 1990s, it expanded to include assembly and contract manufacturing, the latter of which was achieved through the 1998 acquisition of Creative Elec­t­ronics, an electronics contract manufacturer.
In late 2003, Aesco acquired a company in Massachusetts called Glynn Electronics, which is when Engle – who was retired at the time – became involved in the business. "I had known Bill for 30 years," he says. "I was running a component distributor out of South Bend, Ind., so we were friendly competitors. He asked me to do the due diligence on Glynn Elec­tronics and then asked me to become president of the whole operation."
Seven years later, Aesco has quadrupled its sales and continues to add value-added services to better serve clients in the healthcare, military, aerospace, telecommunications and semiconductor tooling markets.
Maintaining Flexibility
"As you get larger, you begin to worry a lot about efficiencies," Engle notes. "One of our biggest fears is we'll turn around and become a high-volume, low-mix organization. It's a different profitability structure, and we've had to learn to do it that way if that's how we want to compete against the larger companies. Our strength against them is our flexibility. Unlike our competitors, we understand that we do not have the wherewithal to buy product; we never had that problem because of our conservative financing. Because of that, we've been able to retain our core competencies and key individuals, and I think that served us well throughout this downturn."
Through its low-volume, high-mix strategy, Aesco carries approximately 24,000 different part numbers and can have up to 12,000 different work or­ders on the floor at a particular time. "Our largest customers that have a high degree of components that go into their products, those are what I call source-controlled and/or sole source products," Engle says. "They tell us, 'You must buy this part from this supplier,' so it gives us very little leverage in terms of finding alternatives. However, we'll actively work with our customers – who are all in­t­er­ested in price reductions – and will be quick to point out if we have al­t­er­native sources that can save them money."
What Lies Ahead
According to Engle, every one of Aesco's 200-plus employees "live and breathe" quality. "We have some fairly demanding customers," he notes. "You can't be a strategic supplier to GE Healthcare and be slack on quality. Working with them and the folks at Varian Semiconductor has made us much stronger than we normally would be. If we can satisfy their quality requirements, we can satisfy just about anybody's. We are blessed with a number of people who are very proud of what they do, and we have an excellent compliance manager that has lead us through our quality certifications."
Two recently added certifications in­clude ISO13485 and AS9100. "These will broaden the types of industries that we can compete in," Engle says. "The most recent – the AS9100 – is the military, and we have a range of new prospects in the military that we are now compliant with. We've really left our East Coast operation in a static position since we bought it, so we are now increasing our sales staff out there. We've looked at a couple of ac­quisitions in the past two years and rejected them – we wouldn't do anything just to gain market share. I'm toying with the idea of start-ups in either the Washington, D.C., corridor or a tad farther south, but it all depends on the customers we could acquire in that process."