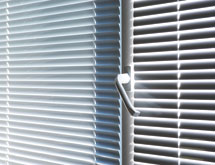 Employees at AFCO Industries Inc. take an extra degree of pride in their work not only because they enjoy their jobs, but because they have a personal stake in the company's financial health. The company is 100 percent employee-owned, giving its staff incentive to make sure its products and customer relationships are in the best possible condition.
"There's a huge empowerment for employees to take care of a company that belongs to them," says Rick Harrison, director of sales and marketing for the Alexandria, La.-based aluminum extruder. "From the people who drill the metal and pack the parts to those in accounting, IT and our other departments, as the company goes, so do they."
The company's ownership status allows it to respond quickly to customers' needs, as each employee is able to make critical decisions instead of being bogged down in administrative or procedural red tape. Employee ownership also contributes to a positive internal culture and a low turnover rate.
"We have very long-tenured employees and a family oriented atmosphere," he explains. "A number of our employees have been here more than 20 years. Our employees don't leave after they come to work here because it's a great company to work for."
Founded in 1946, AFCO is one of the country's leading building products manufacturers. The company makes aluminum, plastic and fiberglass products including weather stripping and columns under its own brand, which can be found in 1,000 Loews home improvement stores and more than 300 Home Depot locations nationwide, among other retailers.
In addition to its own products, AFCO makes custom aluminum extrusions used by OEMs in a variety of products including window blinds, boat trolling motors and satellite accessories.
AFCO's newest product is Redi-Rail, a line of aluminum porch rails. The rails feature hidden fasteners and can be assembled more easily and faster than similar products, according to Harrison.
Production Enhancements
AFCO Industry operates three facilities: its main facility in Alexandria, which produces aluminum porch columns as well as custom products; a manufacturing facility in Olive Branch, Miss., serving the window and door industry; and a facility in Pell City, Ala., which manufactures load-bearing fiberglass columns. The facilities offer a combined 300,000 square feet of space and feature a range of machines including CHC lathes, plastic extrusion machines, punch presses and fabrication equipment. AFCO also has welding, painting, anodizing and packaging capabilities, making it a fully vertically integrated manufacturer.
"We can provide our customers with a complete and finished part, and not a lot of our competitors can do that," Harrison says. "Even in the current market, we are vital because our capabilities are spread across several different industries."
AFCO's vertical integration capabilities and presence in several different markets has allowed it to continue to thrive despite the downturn in the new housing market. "Being spread across a wide variety of markets has been our recipe for success," he adds. "We make our own product that we sell under the AFCO brand name as well as our work for OEMs – we don't have all of our eggs in just one basket."
AFCO preserves the quality of its products in part through in-line testing procedures as well as the use of imaging and design software such as AutoCAD, Inventor and Solid Edge. The company has also incorporated a number of ideologies such as lean manufacturing, kanban and just-in-time inventory control into its operations and works to constantly update its quality process.
Productivity is enhanced through lean methodologies as well as a company profit-sharing program, which awards bonuses based on the productivity of each individual facility as well as that of the company as a whole, Harrison says.
The company's product lines regularly change and evolve in response to trends with the industry. A new product development team regularly works with customers to gain feedback on potential new products such as Redi-Rail.
"Refreshing our products every year is a necessity to stay current in the marketplace," Harrison adds. "This isn't like introducing one new model car per year – we have to constantly introduce new products."