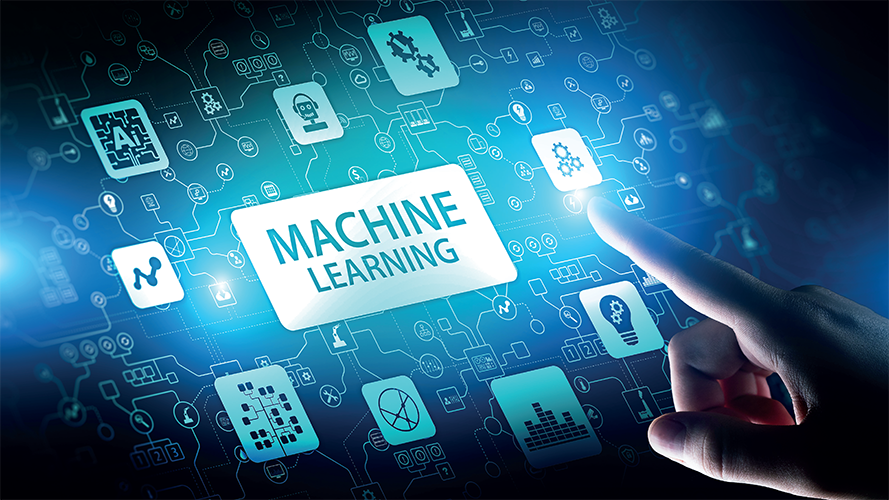 The pandemic has given companies the opportunity to reset their priorities around resilience and operational excellence to ensure that their supply chain runs smoothly no matter what challenges the world throws their way. AI-powered and machine learning (ML) technologies have the power to transform daily processes and decisions, and play a key role in helping manufacturers grow market share and stay competitive in a global playing field.
Terms such as 'Industry 4.0' and 'smart manufacturing' describe the adoption of AI to address problems that it would be unthinkable to automate in the past. Implementing an AI approach to factory operations management focuses on ways to streamline procurement, planning, and performance management by taking into consideration the data, processes, workflow, and people. For example, a number of AI applications can recognize and categorize specific patterns to improve manufacturing quality, cost, and delivery. AI is being leveraged to quickly pinpoint issues in the supply chain, prioritize the necessary actions, and drive automated workflows to execute the optimal action in their business systems.
According to a 2020 study by PWC, only about nine percent of manufacturing organizations are leveraging AI today. And a 2021 survey by IBM reported that 65 percent of manufacturing decision-makers were working towards adoption, implementation, or use of AI and ML. These two statistics alone show the tidal wave of change brought by the global pandemic and supply chain challenges have been almost instantly transformative.
AI for Predictive Analytics
AI systems enable predictive analytics, helping tackle operational challenges and disruptions to supply chains. By aggregating data from different ERP systems, SIOP tools, BI tools, homegrown tools, and more, companies can use AI to not only analyze but prescribe and prioritize the optimal actions to take. This helps teams make confident decisions and respond with agility to fluctuating customer demand.
AI tools can process and interpret vast volumes of data from across the supply chain to analyze complex information and predict supply chain issues impacting customer delivery or causing excess inventory. These tools help manufacturers gain end-to-end visibility across the supply chain, and enable automated workflows built on best practices that can be standardized across the organization.
AI for Factory Operations Management
The Internet of Things (IoT) provides the platform for AI to be applied as it connects the physical world, both inside and outside the factory, to the digital world through data collection systems and cloud computing. AI can then, through analytics, deliver insight, predict the future, and instigate real-time change often actuated through the IoT platform and factory enterprise systems.
AI and ML contribute significantly to modernizing supply chain management, moving it from reactive daily firefighting towards a predictive or prescriptive one. Shortages can be identified earlier so that more cost-effective actions can be executed to minimize impact on both customers and suppliers. Through better supply chain orchestration, additional benefits are also realized through reduced excess inventory to free up working capital.
AI for Data Health
Data must be accurate and trusted by users to create the foundation for successful deployment of AI technologies and automated workflow. Automated solutions can augment the human element in certain tasks and make data accessible to every team member, no matter where they are. Remote work is easier and allows less people to be in the factory or office – especially when cases are on the rise or someone is feeling sick. With AI, everyone is looking and working off the same set of data.
Manufacturing's Real-Time Future
Manufacturers are always looking for new ways to save (and make) money, reduce risk, and improve overall efficiency. Initially AI will just alert supply chain managers where an issue will occur and leave them to take action. As trust grows, the AI will take on more autonomy and begin to take corrective supply chain actions on its own.
According to a 2020 McKinsey study, companies using AI have witnessed cost savings and revenue growth; 16 percent of the companies surveyed enjoyed a 10-19 percent decrease in costs, while 18 percent saw a 6-10 percent increase in overall revenue. McKinsey also noted that AI alone may generate $1.2-$2 trillion in value for manufacturing and supply chain management by 2025.
AI and Manufacturing Resiliency
Artificial intelligence is being adopted quickly across the manufacturing industry and beyond. These solutions provide immediate opportunities to implement, and they quickly deliver against top and bottom-line objectives.
Manufacturers will continue to invest in technologies like AI and ML to further improve supply chain performance and reduce costs. Amidst the ongoing pandemic, manufacturers will continue to strive for resiliency by adopting these technologies for task automation, disruption forecasting, and facilitating control of all factory operations.
For a list of the sources used in this article, please contact the editor

Richard Lebovitz
Richard Lebovitz is the founder and CEO of LeanDNA, the leader in effective supply chain orchestration. LeanDNA empowers manufacturers to increase output and productivity and turn their plans into actions by connecting the people who execute with the priorities that matter. Its award-winning technology is modernizing the manufacturing industry and advancing economic growth worldwide.
www.leandna.com