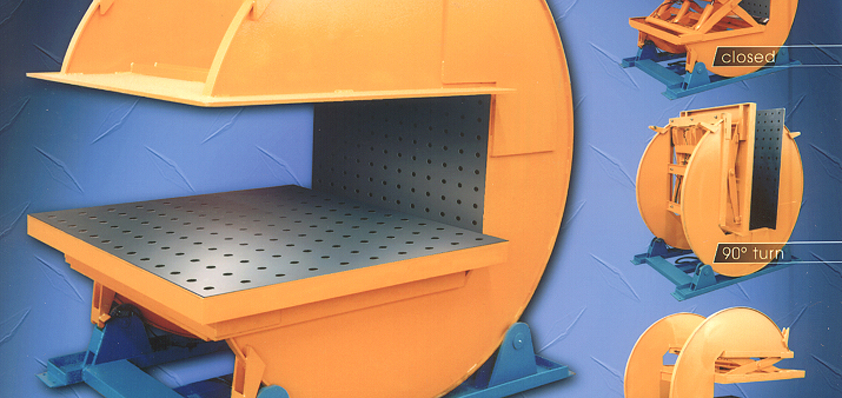 When customers ask Air Technical Industries (ATI) to modify products to their needs, the company takes a "can-do" attitude. "We have had so many occasions where a customer tells us, 'We've talked to a dozen other companies about this project, and nobody could help us with this until we found ATI,'" Vice President Vida Novak says.
Based in Mentor, Ohio, ATI specializes in specialty lifting and handling equipment, including cranes, lift tables, fork trucks, stackers and manipulators. The company started operations in 1964 with the launch of the VM-1000 Mobile Hydraulic Floor Crane. Over the years, it has grown to work on projects such as the International Space Station. The product catalog has grown to 2,500 different product models.
Today, ATI is not resting on its laurels. Instead, the company is in the process of launching an e-commerce website to cope with the increasing challenge of connecting with people by phone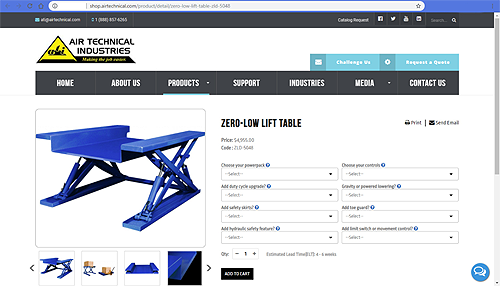 or in person. "This is especially true of the younger generation, which is now fully entrenched in the industry," Novak says, noting that younger clients prefer to go online and find answers themselves. "Our system enables that behavior."
ATI's website also will streamline the product configuration and purchasing processes for clients. "This puts all the relevant features all in one place, along with pictorial and descriptive guides to those features," he adds.
Overcoming Obstacles
When ATI began developing its website, the company encountered some challenges, including the preconceived notion that the system was not a good fit. According to Novak, ATI's associates believe that its products need a consultative approach to evaluate each application and determine the proper configuration.
When the company moved away from that thinking, it found that the site provided a strong solution. "Our product configurator offers a guided process to establish the very same product consultation in an online format where the user can actually help themselves," he explains.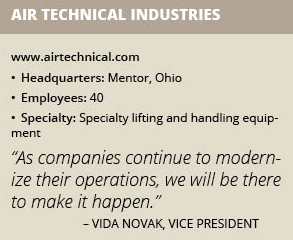 The hard work for ATI has paid off. An unexpected benefit of the system, Novak notes, is that it enables customers to order what they want and provides a strong configurator tool for its sales department.
"Therefore, even when customers choose to work with us by the traditional channels of phone and email, we will be even more responsive," Novak relates. "We will ask all the right questions and we will get an answer immediately."
The system, he notes, launches this September. "The product configurator is an amazing tool and you just have to try it for yourself to experience it," Novak says.
Looking ahead, ATI plans to expand on the e-commerce site with customer registration, and the ability to create wish lists. In addition, "[Our] ideas for future development include adding the ability to order replacement parts online and also generate real-time CAD drawings," he adds.