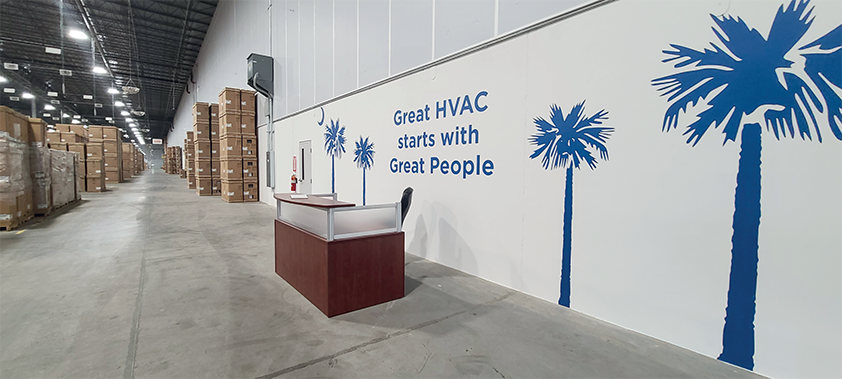 The billion-dollar plan
Catching up after a period of rapid expansion, Allied Air Enterprises shares with us its bold strategy for the future
When Manufacturing Today last sat down with Allied Air Enterprises (Allied Air), things were going well. As Craig Fairley, Vice President, US Operations at Allied Air, told us at the time, in response to strong market performance, the HVAC solutions pioneer had just begun a huge $35 million expansion of its flagship facility in Orangeburg Country, South Carolina.
The mammoth project has since been completed. As Craig now informs us, it has proved to be a shrewd investment. "Allied Air has seen a lot of growth over the last year," he explains. "The Orangeburg facility's expansion went operational in January, and it's going really well, to say the least. We've not only filled our expansion and distribution center, but we've also actually gone and outgrown it. Our demand is so strong that, even with our $35 million expansion, we're already having to look at additional space.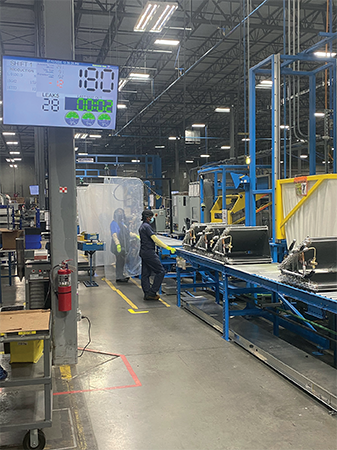 "That's not to say the expansion was a waste," Craig continues. "It allowed us to open some crucial additional manufacturing space in the main plant. As a result, we could bring in new lines of products, improve lead times for customers, decrease costs associated with indirect labor through direct shipping, and, in turn, support Allied Air's overarching growth strategy.
"That means we are gaining new customers and strengthening our links with old ones. With the current state of the supply chain, we've seen novel, unique opportunities to offer supply solutions to distributors who find themselves short of product. This has helped those either side of the deal tremendously. While their original supplier stalled, Allied Air manufactured the required products and got them over much quicker than they could imagine. Therefore, we've seen a lot of new faces come into the facility to sign exciting new contracts," he adds.
If there's one thing for certain about Allied Air, its exponential growth. When we last spoke, Craig put forth the company's long-term goal: transforming the popular heating and cooling equipment manufacturer into a $1 billion organization.
That goal now feels closer than ever. "We've seen an additional 25-to-30 percent growth in Allied Air this last year," he notes. "To that end, we've brought in an extra 250 employees, increasing our overall company population by nearly a third. That's empowered us to make substantial new investments, including extra cooling and vent press lines, as well as adding fresh tube expanders to the facility.
"In terms of new products, Allied Air has 18 launches scheduled for the year," Craig explains. "These broadly focus on our cooling heat pump and Magic-Pak solutions. Improvements to the former allows us to sell our pump technology in northern markets, where temperatures can drop to minus 15 degrees Celsius. A lot of heat pumps are sold in the South as, typically, they don't operate well in colder environments. However, the technology we launched this year, which features an innovative style of invertor and compressor integrated with the unit, will enable us to expand into the northern Iowa region and beyond."
Embracing automation
Allied Air boasts a complete portfolio of industry-leading products, including but not limited to its heat pumps, across seven noteworthy brands: Armstrong Air, AirEase, Concord, Allied, Allied Commercial, Ducane, and Magic-Pak. To stay at the fore of its market niche, Allied Air transforms original concepts into fully realized goods with astonishing speed, while, at the same time, performing rigorous research and development trials to maintain standards and quality assurance guarantees. This all takes places across five factories in the US, supplying independent distributors and HVAC contractors with expansive lines of both residential and commercial products.
Among the company's best-selling products are its air handlers and air conditioning units, which are manufactured under the Armstrong Air banner and can be linked with an auxiliary thermostat tool to equip customers with unparalleled control and, therefore, offer further savings on energy costs.
Drawing from another partner in its vast collection of brands, Magic-Pak's all-in-one HVAC systems offer unrivalled convenience and simplicity, whereas Allied's tried and tested heat pumps feature special anti-corrosion technology to extend the product's lifespan and thus save buyers money in the process. This evidently consumer-focused philosophy stems from the company's strong ethical code, the core of which stands on three main pillars: integrity, honesty, and excellence.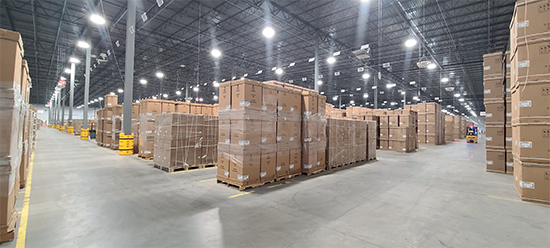 In our last conversation, Craig informed us that, to support the steady flow of new products, Allied Air had recently invested over $20 million in new, state-of-the-art equipment, such as its giant 1500-ton press and advancements in air proofing technology. Since then, Allied Air has continued to mobilize internal financial investment, enhancing the automated elements of its production line.
"Our experience with the pandemic has led to some interesting new developments," notes Craig. "If we look at Covid-19 as a whole, I will say this: the demand has always been higher than what we can produce. Indeed, at our Orangeburg facility, the plant's earnings have gone up by 22 percent year-on-year. We saw record gross trade sales in 2021, and we're also off to a strong start in 2022. However, one unmistakable impact that the pandemic had on our processes was that we were affected by the labor shortage that quickly followed.
"Even though we've grown, we still haven't been able to bring in enough laborers to support the strong backlog of work that we have," he adds. "As a result, Allied Air has begun to seek aid through automation. In several of our plants, we're integrating robotic technology across the assembly process. For some lines, where there used to be a couple of operators, there is now a robot working in tandem with someone else. Consequently, we've had to add tighter safety measures for operators working alongside automated equipment. Ironically, we have Covid-19 to thank for this development. It really pushed us forward in this direction. Today, the biggest thing we are focusing on is getting in the right technical support to optimize the process."
The implementation of innovative and cutting-edge technology does not go unnoticed in the manufacturing world. Indeed, more recently, Allied Air has announced its promising new partnership with General Electric (GE), a multinational conglomerate and one of the largest firms in the US. As Craig discusses in more detail: "We will be providing GE with cooling and heat pump solutions," he says. "So that means manufacturing aluminum coils instead of the typical copper ones and, ultimately, providing our latest cooling and heating technology. The products will be delivered across three of our factories: Marshall Town, Saltillo, and Orangeburg. We've already started making products for GE and will continue to do so in Q3 and Q4 of this year. As with all our products, those built for GE will adhere to our industry-leading standards and quality assurance guarantee."
There continues to be strong demand in the HVAC market, and though equipment retailers and manufacturers have been undoubtedly challenged with the aforementioned constraints in terms of labor shortages and global supply chain disruptions, Allied Air is acting to stimulate consistent operational improvement, whether that means automating processes or forming strong commercial partnerships, to achieve its long-term goal.
"In 2022, I think we will see another 15-to- 20 percent growth in revenue and sales," Craig concludes. "Within the next three-to-five years, Allied Air eagerly anticipates its status as a billion-dollar company. Our impressive performance of $672 million in revenue last year, as well as the current figures we're now seeing, I've no doubt that we will achieve that status by 2025."
From our conversation, then, it's clear that Allied Air does not intend to merely go with the flow. Like its famed systems, it aims to take control – of its internal processes, of its market niche, and of the wider industry as a whole.
Allied Air Enterprises
https://alliedair.com/
Services: Heating and cooling systems