Thinking differently
Customer-focused innovation and manufacturing excellence has defined Amaray's success up until today and are more important than ever as it faces external pressures in the media industry
The media industry's landscape has undergone a monumental transformation over the past few years as more and more consumers turn away from physical copies towards digital content. As successful as this has been for both the consumer and the media providers, the drop in physical sales has had an impact on the once-highly demanded packaging manufacturers. "A decade ago, media packaging was the main source of revenue for dozens of companies around the world," begins Neil Pentecost, Marketing Manager at leading plastic packaging manufacturer Amaray. "However, with this growing trend of people acquiring content digitally, the industry is now experiencing some erosion."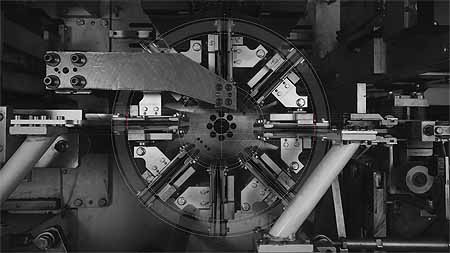 However, following its vision to 'make good things, better', Amaray has used its historical experience and world-leading position in the market to refocus its strategy and remain profitable despite these external pressures. The company was founded in 1880 as a manufacturer of lead-based plumbing products but quickly moved into polypropylene injection moulding when plastics emerged in the  1960s. Over the following decades, innovative plastic production for DIY and pharmaceutical markets became the core focus for Amaray and in the 1980s it started its journey towards becoming the world leading producer of media packaging solutions, which later included the creation of the universal standard DVD and Blu-Ray cases.
"As such, Amaray is now one of the few global injection moulders that have been able to sustain profitability in this market," says Neil. "Whilst continuing to focus on this massive market, the company is also wisely investing into new products and market diversification."
This ability to adapt and transform to changing market conditions has been core to Amaray's success and much of this comes down to its unrivalled focus on innovation registering over 320 patents. Driven by customer experience they set out to achieve extreme customer satisfaction. "With our vision to 'make good things, better' we have maintained our competitive advantage through an extensive product range, customer orientation, ingenuity and innovation."
In the face of challenges within the media industry, Amaray's strategy to diversify into new markets began with the introduction of a Develop and Diversify Team focused on bringing new and innovative products to consumers. "Having identified functionality as a major concern within packaging, the team is developing new closures with addictive opening and closing characteristics designed to engage use and ease the process for consumers," highlights Neil. "These closures will lend themselves to multi-use products used by consumers every day within personal care and home care markets. Other opportunities sought will likely involve plastic technologies, which Amaray have pioneered in the media market such as living plastic hinges and snap fit closures."
One such product that really demonstrates this current drive is the recently launched SqueezeOpen system. "This epitomises the company's proactive and determined approach to make good things better from a consumer and branding perspective," Neil explains. "It is a unique, user-friendly closure system created to enhance consumer lifestyle. With a modern look and tactile feel, it is designed specifically to improve convenience, pack performance and ease of use. Its easy opening and closing action improves consumer experience, desiring only a gentle squeeze to open and an effortless pop to press it closed. This is a versatile system, making it suitable for multiple applications, including products within personal care, food, confectionery, and vitamin and supplement packaging."
Running in tandem to innovative product development is Amaray's superior manufacturing capabilities, where lean manufacturing and integration of automation is key to it being able to mass-produce on such a large scale. Manifesting itself in the company's drive for continuous improvement in its manufacturing processes is a focus on driving value and cost effectiveness to its customers. "Our commitment to lean manufacturing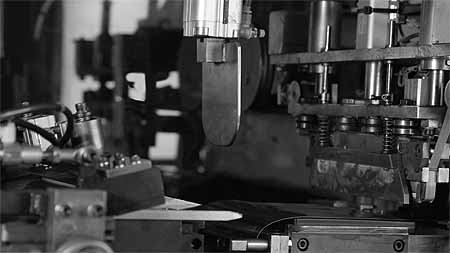 stems from the aggressive market demands experienced by the home entertainment and media packaging world," says Neil. "This has led to continuous improvement initiatives seeing opportunities for operational efficiency gains and waste reduction. Combining our promise to make good things better with a manufacturing foundation built on high efficiency and performance, we are well positioned as a solutions provider to aid long-term cost improvement initiatives and sustainable growth.
"In line with current market trends, the manufacturing process of injection moulding lends itself to rigid plastic product, granting Amaray the opportunity to share its collective manufacturing knowledge and capabilities within a variety of markets and products, increasing Amaray's market appeal. We aim to deliver exceptional service in packaging design, product development, injection moulding, decoration and assembly, offering customers a seamless manufacturing solution. With continuous improvement being a part of the company's DNA, we have become highly effective in generating tool transfer opportunities for major brands in multiple consumer markets through reverse engineering initiatives on current designs and the optimisation of efficiencies."
With a wealthy and proven reputation for innovation within the plastic injection moulding industry, Amaray is in a strong position to overcome the challenges of an evolving media market. Success has been earned up until now through an innovative approach fully supported by high volume, highly efficient manufacturing. However, diversification is now key and as the company transfers these skills over to new markets it has already started to demonstrate a very positive future for Amaray.
Amaray
Products: Specialist manufacturer of plastic packaging within consumer markets