Designed to be different
Following its acquisition of TDX Limited, AMB has become a complete food packaging solution provider, with a one-supplier relationship with both its national and international customers
In June 2019, Italian company AMB, one of continental Europe's leading manufacturers of high-barrier, rigid, flexible and sustainable packaging for the food industry, announced its acquisition of TDX Limited, itself a dominant force in the fields of PET, RPET and laminated rigid films for the food and packaging industries in the UK. While said acquisition was covered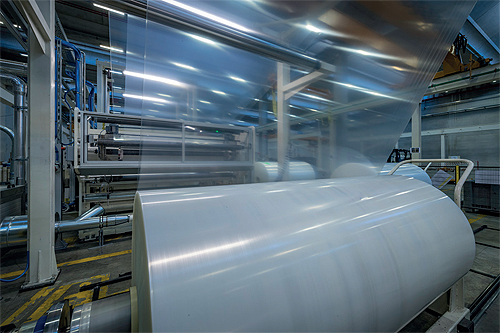 extensively at the time, in February 2020, Manufacturing Today Europe was presented with the opportunity to speak with Mark Prinn, Managing Director of AMB in the UK, and Jamie Davies, AMB's International Marketing and Communications Director.
During the course of this conversation, the two were happy to discuss the benefits and synergies created in the months since the two businesses came together, as well as how they continue to learn from one another as AMB strives to become a global market leader all of the aforementioned sectors.
"The acquisition of TDX – which also included its Design, Prototyping and Tooling division – has enabled AMB to transform from being a films supplier into a full, end-to-end packaging solutions provider," Jamie begins. "Today, AMB can offer its customers in the form-fill-seal and thermoformed packaging markets a full range of services, from design to prototype samples, production tooling, rigid films, flexible films and printed films. This unique offering provides customers with a single point of contact for integrated services to streamline their supply chain, and ensure a holistic product development approach."
Strategic benefits created by the acquisition include, a UK manufacturing base to enter the form-fill-seal market, and access to existing
TDX customers with AMB products such as flexible films for laminating and printed films. Additionally, it gives AMB access to new markets via TDX's customer base and presence in Scandinavia, the Benelux, North France, and even further afield through its Design, Prototyping and Tooling business.
"What AMB identified in TDX was a complementary business that would give them access to the form-fill-seal market in the UK, post-Brexit, as well as an entry point to global customers in the thermoformed packaging arena. At the same time, AMB's customer base, which supplies its goods across Europe, would be able to gain access to our expert design, prototyping and tooling services," Mark explains. "It was our shared belief that we could leverage such synergies in order to bring the AMB of today ever closer to its customers and drive global growth. Thus far, all of the signs are very good, and we are moving forward with what we call our 'Vision 2024' plan to triple the size of the business in the next three-to-four years."
The integration of TDX into AMB was considered a smooth process, albeit much hard work was required behind the scenes to make this a reality. "Strong marketing has ensured that the all rebranding since the acquisition has been quick enough to inform the market of any changes, without confusing it," Jamie continues. "The UK sales team has integrated well into the international sales team, with cross selling, access to new markets, and access to group capacity and capabilities really driving sales. Furthermore, the international team has shown a great interest in TDX's Tooling Division, and we are starting to see doors opening to new customers in new market territories as a result. Meanwhile, integration of procurement has ensured that excellent synergies have been identified to rationalise supply and optimise cost savings."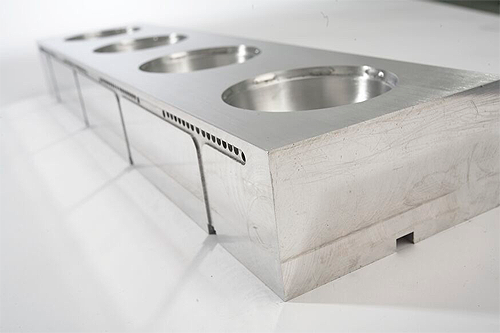 AMB has always been a business that is committed to investing in its own future, and this ethos has remained as strong as ever in the months following its acquisition of TDX. For example, at the time of publication – March 2020 – the company will be installing a new 10,000MT per annum Bandera extruder line, which will become fully operational on May 1, 2020. With in-line slitting capabilities, this line will enable AMB in the UK to manufacture smaller rolls to supply food manufacturers with form-fill-seal base webs. Installation of the new line has also already been accompanied with the inclusion of offline slitting in an industry leading clean room environment.
"As is the case with almost every business that is involved in the manufacture of plastics and is looking to future proof itself, we invest heavily in – and have a dedicated R&D team to develop – products that are the most sustainable on the market," Mark enthuses. "We very much take a long-term view as far as innovation is concerned, focusing in on technology and solutions that we feel could well shape the market in the coming decade or more."
To date, the company has poured capital into things like 'super cleaning' technology at its plants in order for the business to supply 100 per cent post-consumer RPET film to customers that demand it. AMB's R&D team is also constantly exploring the use of mono material structures – multi layers that can be disassembled – and the simplification of structures designed for recycling. The company knows that a key objective for itself must be to develop products and films that are designed to be recycled so that it plays a role in improving circularity.
"Our approach to innovation and our investment in sustainability encapsulates our brand positioning, which is that AMB is 'Designed to be different'," Jamie states. "We are innovators, and we believe that in order to find the answers to the big questions facing our industry, that one has to step outside of their comfort zone. AMB's pursuit of constant improvement drives us to design, create 47and deliver the best in everything we do – not for us as a company, but ultimately for the benefit of our customers."
In 2020, the primary objective at AMB in the UK is to oversee the smooth installation of the new Bandera line in order to provide the UK food industry with much needed RPET capacity to facilitate the ongoing switch from PVC and PVC/PE. While this is ongoing, at group level, AMB will be working to grow globally and extend its reach with closer customer contact in local markets.
This year will also see the business make an appearance at the interpack 2020 international trade and packaging fair, between 7-13 May in Dusseldorf. "We will have a very impressive stand present at the event, and we look forward to telling our story and making a big splash there," Jamie declares. "We do intend to launch some new products on the stand, however, the most important point we will be looking to put across will be the fact that AMB is today an end-to-end, one-stop-shop packaging solutions provider, and one that is always looking to innovate, has a keen eye on sustainability, and is actively participating in improving industry circularity."
AMB
Products: High-barrier packaging, printing, and PET, RPET and laminated rigid films, design, prototyping and tooling