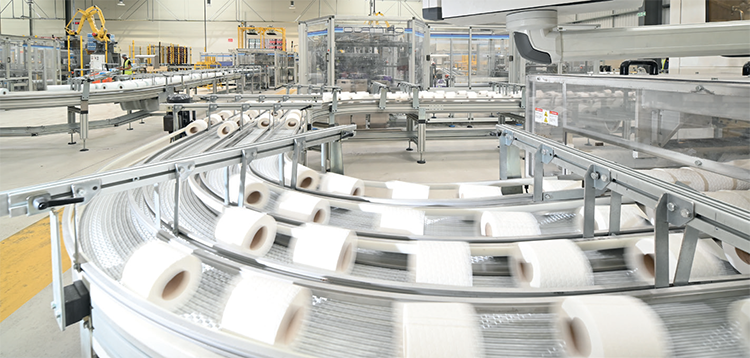 Ambitious goals and long-term strategies: how Accrol Group is determined to support customers by creating value
If there is one aspect of the pandemic that will be remembered, it is the mass hoarding of toilet paper. Fortunately for Accrol Group (Accrol), the bathroom basic was in great supply, according to Graham Cox, the Managing Director of the independent tissue converting business. "Throughout the pandemic, all Accrol sites remained fully operational. We put extensive safety and wellbeing measures in place and not a single shift was missed despite the incredible demands placed on us.
"Our efforts were recognised by the local authority, and most importantly our colleagues told us they felt safe too. I'm incredibly proud of how the team pulled together, supported each other, and kept production going."
Despite the challenging environment, Accrol did impressively well during 2020. The business continued to invest in its multi-million-pound transformation program to make all of its manufacturing facilities fully automated with state-of-the-art equipment installed as part of its drive for increased efficiency.
"Regardless of what the pandemic threw at us, we stayed focused on our strategic priorities. Whilst the path we had to take wasn't as straightforward as expected, we've laid strong foundations to support us in the next phase of our journey," explains Graham.
The right people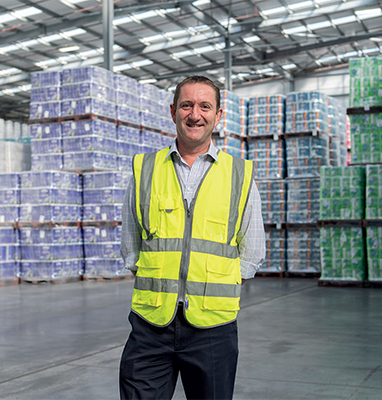 Accrol's focus is on driving efficiency, sustainability, employing the right people and building a diversified business of size and scale. In November 2020, it completed its first major acquisition of Leicester Tissue Company (LTC) and shortly after in April 2021, it acquired John Dale – a wet wipe business based in Flint.
"Acquiring Leicester was an excellent addition to Accrol's operations. Strategically located in central England it's well placed to serve the south of the country and facilitate efficient logistics. It also strengthened our customer base and increased our capacity. We gained some excellent individuals too who now play key roles in the wider Accrol Group," he highlights.
Graham knows the importance of having the right people, and the difference it makes to the overall success of the company. He continues: "At Accrol, we're ambitious and we can only deliver our plans with the right people who are up for the challenge. Accrol's ethos is every role must add value – we want to get the most out of our people and, in turn, we want them to get the most out of us.
"We've strengthened and restructured our management team. Each member has come from a different background, with different experiences, not only from the tissue industry but elsewhere. They all understand our long-term vision, know what great looks like and are creating value for our customers."
Accrol now serves nearly every major retailer in the UK market and Graham and his team are proud of the reputation they're building. "Our customers recognise the changes we're making and they're experiencing the improvements for themselves. As we've progressed, they've rewarded us with further business and we continue our double-digit growth trajectory this year.
"We're working to deepen relations with our retail partners and help empower them to meet shopper needs. We know that if our customers do well, we do well and we support each other to offer products shoppers want."
Supporting customers
As we tentatively move into a post-pandemic era, two topics are moving to the fore of industries across the world: cost of living and saving the planet. On the former, the global economy is feeling the impact of many markets being forced to shut down, and in the UK, the cost-of-living crisis is having significant consequences. Accrol recognises the challenges consumers are facing and Graham shares that he is seeing a shift into private label and good-value branded products.
"Accrol is now the UK's leading own-label tissue manufacturer and since consolidating and re-launching our branded range we're also experiencing sales growth in those products too. That's because we've taken the time to understand what consumers want and we're supporting our customers to deliver against their needs.
"Our branded range of products represents incredible value – they're brilliant products that are competitively priced. Our Magnum kitchen roll is a best seller for some of our customers and Softy facial tissue is the UK's most popular brand after Kleenex.
"Of course, we make sure our products have attributes that compete with brand-leaders, for example, we were one of the first to achieve 'fine to flush' accreditation for our moist toilet tissues. This means consumers have access to sustainable products at a better price – which right now really matters."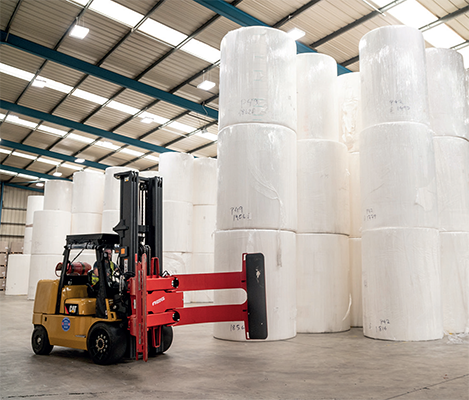 Green focus
Graham points out that great value for customers and consumers, and doing business sustainably, can go hand in hand.
"At Accrol we're relentlessly focused on areas that will minimise costs and reduce our environmental impact. For example, we've reduced energy consumption, material waste and the number of trucks on the road by working with our customers and listening and acting on many suggestions put forward by colleagues too. This has made Accrol a leaner and greener business.
"We're committed to doing even more; we're working towards being carbon neutral by 2025. This requires investment, but we know what we need to do to get there and we'll continue to decrease our impact on the planet."
Exciting future
Accrol launched its first ever Environmental, Social and Governance (ESG) report in 2021, outlining its ESG aspirations and the clear measures in place to track performance.
"At Accrol, ESG isn't the responsibility of one person or team – we're all responsible and accountable. It's one of the things that makes us different to our competitors," advises Graham.
Accrol's future looks promising. The focus remains on great products at the lowest possible cost and investment continues with a new converting line being commissioned at its Leyland site to give further capacity to support growing demand.
Graham concludes, "There's a lot more to come from Accrol. We're a business driven by passion and purpose and there's still so much more we can do to create value for customers and consumers.
"We've only just started growing our wet wipe business, we're excited to be investing further in facial tissue, and plans are underway to build a sustainable paper mill. We've created great foundations to build our business on."
This determination and innovation is clearly what Accrol is all about, and we look forward to catching up with the business in a few years' time to hear about how it has achieved its goal to remain a leader in manufacturing.
www.accrol.co.uk