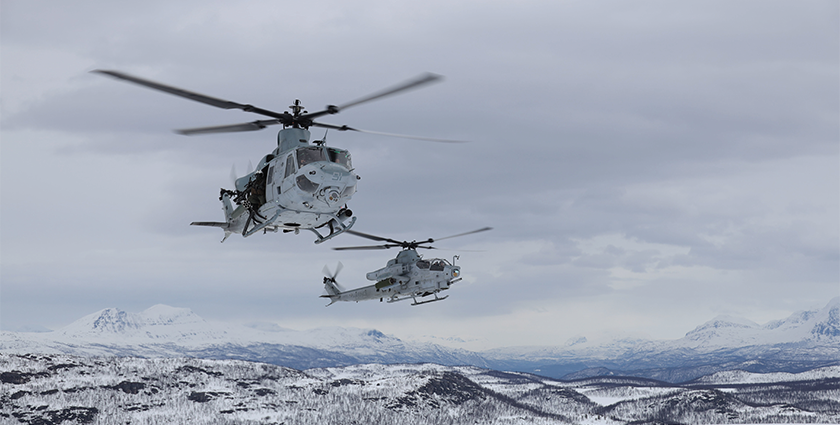 Rising from the ashes
Following a successful buyout in 2018, Amfuel is taking flight once more and manufacturing life-saving fuel cells at triple the speed
In 1941, Ernst Eger of the United States Rubber Company developed a patent for a self-sealing fuel tank. As technology advanced, another patent was published six years later by a Goodyear chemist named James Merrill. He sought to refine Eger's original vision, this time incorporating a two-layer system with a rubber compound encased by a metal outer shell.
Since the invention was still relatively new, not many fighter planes were fitted with self-sealing tanks. However, during World War II, it became clear that aircraft which were fitted with the new technology could take more punishment than those without. As a result, more planes could return to base and more lives were saved.
In the Pacific, moreover, the military noticed that American aircraft with self-sealing tanks could absorb far more damage than lightly armored Japanese planes. Those enemy planes did not have self-sealing tanks.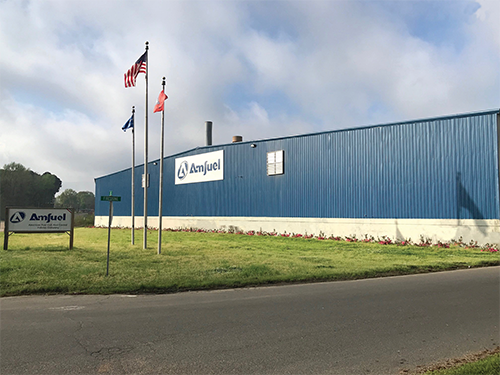 Fast forward more than half a century, and the once nascent technology has become a standard, integral piece of equipment in the defense and commercial aircraft industries. Amfuel is one of two companies supplying these rubber ballistic fuel bladders to the US military, and each bladder it manufactures will end up in a helicopter or an airplane – whether that is for defense industries, utilized in Sikorsky CH-53K and Bell H-1 helicopters, or in the commercial sector. "The purpose of a fuel bladder is to carry and provide fuel to an aircraft," begins Michael Accordino, President at Amfuel. "Fuel bladders are strategically located throughout the frame of an aircraft and are both ballistic and crashworthy, meaning that, in the case of the fuel bladder being punctured by gunfire during a firefight, the allied plane can continue to fight and then eventually get to safety. We also use the same rubber manufacturing process to make other products for military and commercial uses under our Fabritank line; these can, for instance, hold and transport water for fire suppression and other logistical needs. The products move liquid from point A to point B in the safest and most flexible way possible."
Though the company's history stretches back nearly a century, the latest iteration of Amfuel is still young. What once began as Firestone, and then changed names several times throughout a string of various acquisitions over the ensuing decades, only became the new Amfuel we now know in 2018.
"The company's history is very rich and long," explains Michael. "It was once located in Los Angeles, California but moved to Magnolia, Arkansas in 1955. The old company experienced financial and operational stress over many years, eventually leading to filing for bankruptcy in 2017. This is when LB Advisors and JetCapital entered the picture and later purchased assets out of bankruptcy with a commitment to maintain production in Magnolia, and that brings us to where we are now."
"We have been in the midst of a dramatic transformation during the last four years, injecting over $50 million of capital, creating 100s of new jobs, tripling production in the first 12 months, and finally turning a profit for the company," he reveals. "An initial injection of capital gave us life. It provided the basic elements we needed to run the business: raw materials, additional labor, and necessary consumables. Following that, we secured further investment through our partnerships with the US Government and Department of Defense, enabling us to refurbish facilities, and acquire new equipment and manufacturing infrastructure across our operations. These investments assisted to stabilize the business and allowed us to grow in an organic way. For instance, it enabled us to ramp up production of our CH-53K fuel cells, which we are sole-sourced for; prior to these investments, we produced only one 53K fuel cell per month, but now that number has shot up to six, and is soon to increase further. It might not sound like much, but that is a dramatic increase for us, and means we can better serve our clients with critical platforms such as CH-53K."
Like the proverbial phoenix, Amfuel has risen from the ashes. From the beneficial position of hindsight, Faith Elliott, Amfuel's Vice President of Operations, emphasizes the impact that the LB Advisors and JetCapital buyout had on the company.
"I experienced the old legacy of the company, and have been here for six years, which is longer than many newcomers," she explains. "Without a doubt, if it was not for the successful acquisition made in 2018, then Amfuel would not be here today. Through multiple generations of ownership, the firm was headed nowhere but bankruptcy; however, the new ownership has proved itself, turning this entire company around and making it a productive and viable organization once more. Moreover, morale is high once again."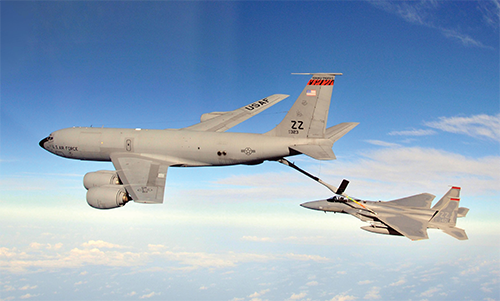 From that valuable vantage point of hindsight, though, the end of 2018 now appears a burdensome time to rekindle the flames of a business. Within just 14 months of the acquisition, the world would be forever changed with the brusque and rude awakening named Covid-19. "When the pandemic hit, it was particularly difficult for us because we were really just hitting our stride after that initial tripling of our output," admits Michael. "In that sense, it was really devastating since it felt like we had just achieved a whole new level of stability. Then the pandemic completely blew it apart! We had to deal with incredible levels of absenteeism – up to 70 percent of our workforce were off at one point – and a death of a team member from Covid-19 had a tremendous impact on all of us."
"But we stayed strong and we moved forward," he adds. "Now, we are having to deal with all the hangover effects of the pandemic, including troubling supply chain issues. We are managing these well but, frankly, we cannot control supply chain delays. In response, the team has done an amazing job to keep production flowing."
As Faith notes, she, Michael and Dr. Adam Garfein, Operational Advisor at Amfuel, rolled up their sleeves and assisted on the factory floor and with engineering to deal with staff shortages during the pandemic. "Amfuel is not like other places," she reveals. "Many of our supervisors joined our manufacturing team and managed to keep production flowing at a steady rate. Most people here could build a fuel cell if needed – and if you asked me to go out onto the floor and build one right now I could. You do not find that in larger corporations."
"It is quite clear that changes have been made across the company," comments Adam. "All of these massive capital investments that Michael has mentioned did not slow down during the pandemic. As those robust transformations took place, we kept going and expanding our engineering team. We established a significant new research and development laboratory, allowing us to address internal quality issues and accelerate our rate of innovation. Thanks to the new funds that were available, we also acquired new autoclaves, which are used for curing bladders, digital presses for assembly purposes, which help configure the way a bladder is connected to an aircraft, a state-of-the-art robotic spray facility, and a new ERP system. So, in short, we went from a facility designed in 1957 that was built around World War II era technology to a modern Industry 4.0 environment. All of these pieces tie together holistically to improve our production and quality."
And that train has kept on rolling. With a commitment to cutting-edge technology and shaping a company culture that maintains employee satisfaction, Amfuel is committed to supporting the Warfighter. "Most people here are either veterans or have family in the services. Military personnel have shared stories about how their lives have been saved thanks to our fuel bladders. We take pride in the work that we do every day and doing our part to support the troops."
"We do our small part for our country and our allies," he concludes. "Our goal is to be the largest and strongest fuel cell manufacturer in the US, which means 100-percent on-time delivery of a high-quality product that is reliable in the field. We are also innovating to support the next generation of helicopters and other aerospace applications. Amfuel's future has never been brighter. We are honored to support the warfighter and look forward to doing so for decades to come."
Amfuel
https://amfuel.com/
Services: Fuel cells and flexible liquid storage equipment for defense and commercial industries