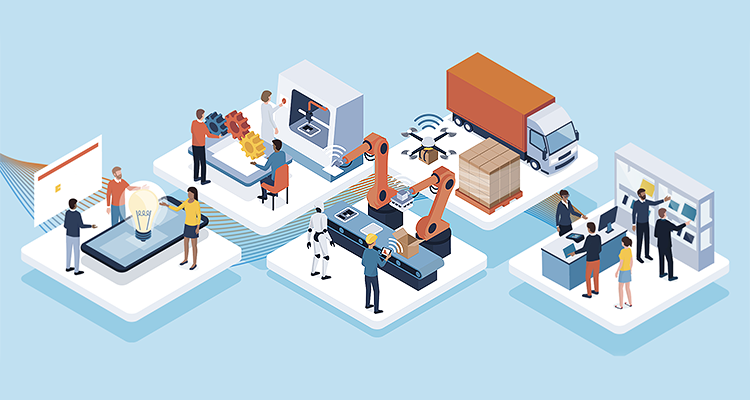 Andy Ward of Ubisense shares the organization's mission to transform physical space into SmartSpace®
My background is in computer science, so I'd never really been involved with manufacturing," begins Andy Ward, CTO at Ubisense. "My PhD focused on tracking systems, and I worked in industrial research. At the turn of the millennium, the dot-com bubble burst and the research lab where I was working shut down.
"At that time, we'd been getting inquiries from industrial and military customers about real-time location systems that can precision track people or items indoors. Hence, we decided to try and see whether we could take the kinds of technologies we'd been developing in the lab and apply them from the position of a company of our own.
"There's no greater motivation than being made unexpectedly redundant. Although perhaps it wasn't the best time to start a company, we had the people and the technical ideas, so we created Ubisense to try and commercialize that skillset and see where it took us. Initially, we looked at smart buildings and offices, in terms of remote operation for energy saving and security measures. As we developed the technology, we found that our initial target markets were not going to get the company moving. It took us a few years, but we reached the point where we realized that manufacturing would be a good target space for what we were doing.
"If you consider a modern factory, there is a lot going on with a lot of items moving around. People need visibility into what is happening in those spaces and at the time, with the rise in digital transformation, leaders were starting to get their factories connected. While there was some visibility, there was still a lack of transparency around the movement and interaction of physical items. Hence, we thought there was a good opportunity to take our tracking technology and apply it to the manufacturing domain," he explains.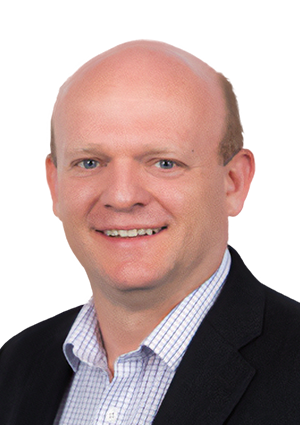 "The common factor in all the manufacturing work we do, which can extend to understanding how items are entering and leaving site, is that there's a degree of human unpredictability in the loop, meaning you might not always know exactly where everything is. Some areas of a plant are completely automated, and everything happens as it should. Then, of course, there are numerous others that intrinsically have an element of variability. Although processes are becoming increasingly automated and more predictable, many operations in a manufacturing plant are still mediated by humans to one degree or another. This is where computer systems come in; they offer greater visibility into processes and provide the data that can influence changes to operational efficiency.
"The kinds of systems we're building take data from a wide range of different sensors and then aggregate that information over networks to enable real-time decision-making to guide plant operations. In addition, we focus on user experience and work with customers to understand what they want out of that data, and how we can best present it to them. The technology ranges from hardware devices (sensor systems) through to a software platform (with integrations to third party planning and control systems and visualizations to enhance the user experience), and my job is to keep abreast of all the technologies at different levels of that stack to evaluate where we should invest to make sure that we're delivering systems our clients need. It's a broad role, where I get to look deeply at the technology, but I also get to visit client sites to see the systems in operation. As every engineer will tell you, it's really rewarding to see your work functioning well, and particularly in this sector which boasts some of the most demanding customers," he enthuses.
Ubisense tracks the precise location, movement and interaction of things within programmable spaces, using its industry leading Dimension4™ ultra-wideband sensors and SmartSpace® software platform that connects seamlessly with any location or identification data source. "Approximately, 70 percent of our customers are in the automotive or aerospace manufacturing sectors," Andy explains. This location sensing technology digitizes all the manual and moving parts of the vehicle assembly process and connects to manufacturing execution and planning systems to help improve quality and save time. In terms of the aerospace sector, Ubisense helps organizations with highly complex manufacturing and testing processes to improve productivity, increase asset and resource utilization and reduce errors by tracking the real-time movement and interaction of products, people and tools.
"Right now," he continues. "About six million cars are built each year under the control of a Ubisense sensor system. Our customers are typically using those systems to gain visibility into what's happening in their manufacturing operations. They want to be able to gather data over long periods of time about where things are moving in their factory, how they're moving, and what they're interacting with to allow them to assess trends.
"Take, for example, Aston Martin, which has been a Ubisense customer for over 15 years. They manufacture unique vehicles to individual customer specifications, so, it's important for our systems to be able to track each vehicle around the factory. Now, they can see exactly where every single vehicle is and at what stage of production they are. All that information is available at the touch of a button and can facilitate operational improvements.
"At the other end of the production scale is Mercedes-Benz, where more than ten of their global production plants are currently using our technology. The same production line might see many different models of car or variants of the same car. So, what we do is track the tools used on each car for a specific task and we track each individual car in the factory. When our software detects that a certain tool is being used on a particular car, we can automatically set it up for that vehicle as part of a control application. The workers can pick up the tool, use it on the car, and magically, it does the right thing. What we're doing is making sure the right thing happens every time and there's no possibility of human error. There's also no need for the worker to slow down to configure the tool each time, which reduces the time it takes to produce each vehicle.
"In aerospace manufacturing, for example, we may be tracking tools that need periodic recalibration. We can tell whether someone is attempting to use a tool out on the shop floor that should be in the maintenance shop. In that case, we can raise an alert to ensure the situation is rectified," he continues.
"We also have customers who use our technology to keep track of parts, both in terms of stock levels and real-time location. In so far as tracking parts that are being delivered from suppliers, it's possible to ensure that a specific part is delivered to the right dock door. This enables streamlining of in-house logistics which then dovetails with fleet logistics," he asserts.
Looking to the wider manufacturing industry, Andy believes there are challenges for leaders to overcome: "Everybody is still working through some of the persistent supply chain difficulties. While they're getting better, we're certainly not back to where we were. This has a knock-on effect and means that firms have fewer opportunities to recover from additional problems that may occur in their plant.
"So, again, any visibility that we can offer is beneficial. In terms of car manufacturing, for example, many organizations will have vehicles out in the production yard, waiting for a particular chip or component to arrive. Having the visibility to enable finding work in progress and managing rework is crucial. Transportation is also a huge cost. Manufacturers want to manage the way that supply flows to and from their factories. It's increasingly critical to have a better handle on operations as there's less slack in the system to accommodate any errors that do occur," he emphasizes.
"In modern production, I believe manufacturers will experience numerous efficiency gains that are mediated by systems that necessitate working in a completely different way, involving a more dynamic environment and increased use of sensing technologies. This is going to involve big change and technologies like 5G will be useful. Wireless networks are still under-utilized in manufacturing, mainly because historically, the network would not have been incredibly reliable. I have seen a few small-scale pilots rolling out greater connected networks however and can only envisage this becoming increasingly the norm.
"Historically," he concludes, "manufacturers have been very cautious about adopting cloud technologies. While the rest of the world embraced the technology, manufacturers still wanted to retain control because of concerns surrounding reliability. Yet, we are starting to see change. Some of our customers now operate systems that are entirely cloud-based and there are benefits in doing so in terms of ease of maintenance and installation, for example. Thus far, reliability is proving to be as good as on-premise systems and manufacturers are rethinking the way their IT works to better support Industry 5.0 and whatever comes after it."